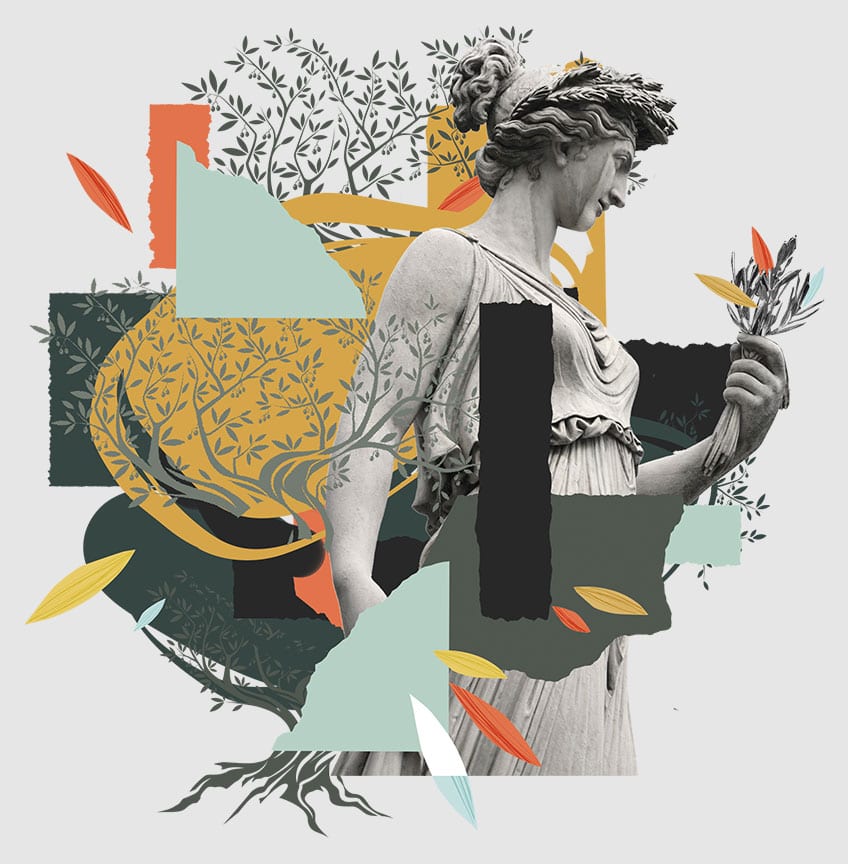 Contact

EMMANUELLE DECHELETTE
Founder of the OLIO NUOVO DAY concept
Trained at the International Culinary Center (NY) and ONAOO (Imperia), Emmanuelle Dechelette is the creator of the OLIO NUOVO DAYS that she has been organizing since 2016. A specialist in olive oils from both hemispheres, she is the author of EXTRA VIERGE, a world tour of olive oil published by DUNOD in 2018.

CATHERINE GARREAU
Lawyer, Vice-President OLIVE CULTURE
Involved in the organization of the OLIO NUOVO DAYS since their first edition in 2016, Catherine has developed a 360° expertise on olive oil. Her contribution is today recognized by the producers with whom she has forged a lasting bond and by the Chefs who appreciate her communicative enthusiasm.

CÉCILE LE GALLIARD
Cécile le Galliard is an oleologist, olive oil selector, trainer and creator of the Jusdolive.fr website. His work takes him to the four corners of the world to meet olive oil producers. She shares her passion on Jusdolive.fr: a mine of information, both for amateurs and professionals, which has quickly become a reference in this field.

CHEF ERIC BRIFFARD
M.O.F, Meilleur Ouvrier de France, Chef d'établissement and Director of Culinary Arts at Le Cordon Bleu Paris
President of the Jury of the Northern and Southern Hemisphere Competitions
Eric Briffard started as an apprentice at the Relais Saint Fiacre in Appoigny in 1976. In 1988, he leaves for Japan at the Palazzo Royal Park Hotel restaurant.
In 1990, he was second to Joël Robuchon at the Jamin restaurant in Paris.
In 1994, he was awarded the medal of Best Worker of France by François Mitterrand at the Elysée Palace.
In 2000 he obtained a second star in the Michelin Guide at the Plaza Athénée in Paris and then worked at the restaurant 'Les Elysées du Vernet'.
A discreet chef, in 2008 he joined the restaurant Le Cinq (2 stars in the Michelin Guide) at the Hotel George V in Paris.
On October 10, 2014 he leaves the restaurant Le Cinq, leaving his place to Christian Le Squer1.
In January 2016 he joined Le Cordon Bleu cooking school as Executive Chef and Director of Culinary Arts.

TANGUY PÂRIS
Founder of the first blog in Spanish El Olivar, Honorary President of CULTURE OLIVE.
Born in the land of 300 million olive trees in Spain, Tanguy Pâris created in 2005, so to speak naturally, the blog "El olivar, noticias del aceite de oliva" (The olive grove, olive oil newsletter).
simply to promote an accounting management software for oil mills. It is finally another professional path that he will follow, far away from the olive fields… His blog, acclaimed, leads him to pursue this adventure almost in spite of himself. Taken by a growing interest in olive oil and the olive growing professions, he decided to perpetuate this hobby, which had become a passion, then a skill, in order to offer support to olive growers through his window on the net.
Blog (14 años): El Olivar noticias del aceite de oliva
Twitter (9000 Seguidores)
Google +( 2,8 M vistas)
YouTube

JADE HELAINE
Expert in charge of olive oil tastings for the general public
Passionate about cooking with a special talent for transmitting the taste of good products, it was at the University of Jaen in Andalusia that Jade went to develop her taste skills. Her background includes experience in marketing (luxury cosmetics, 1 year at L'Oréal) and in cooking (opening of the restaurant Mensae). Jade is now an expert in virgin olive oil tasting, with a 300-hour training course: virgin olive oil classification techniques, elaboration processes, aromatic and nutritional properties, sensory profiles of the different varieties.
She is naturally in charge of tastings for the general public for OLIO NUOVO DAY/S events.