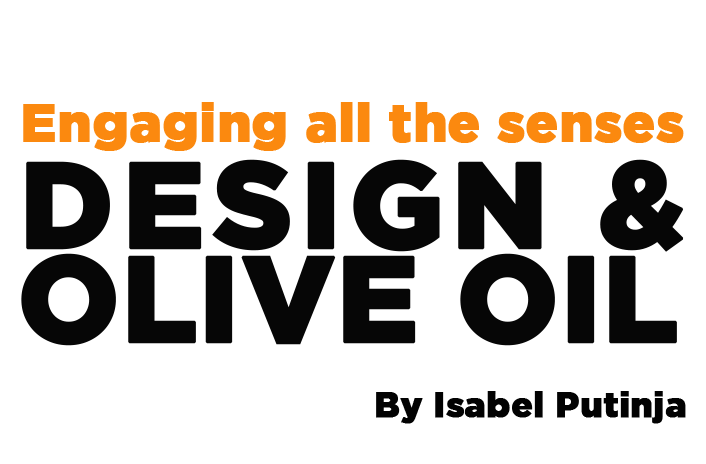 Engaging all the senses: Design and olive oil
When choosing an olive oil, a consumer has to rely on the information found on the bottle as well as the messages communicated by its label and packaging. A customer who's unable to sample a product before purchasing it will judge it by what they can see.
A label should ideally reveal whether the olive oil is a monovarietal or a blend, its origin, and harvest date, etc. Meanwhile, the brand's visuals, including the bottle, are what catch the eye. The design of these visuals can hint at the story behind the product, give an impression of its value and quality, and evoke emotions that ultimately persuade a purchase.
Design is communication
"Design is communication. Just like a writer chooses their words to communicate a message, good designers choose the right visual elements to also communicate a message," says Carlo Angelini of Angelini Design, an Italian brand consulting and communication agency with offices in Paris, Rome, Torino and Shanghai that has worked on the branding and design of several high profile olive oil producers, as well as the visual identify of Olio Nuovo Days.
"When it comes to packaging, design is crucial," he adds. "From the packaging you can tell the brand essence of a product, and understand what kind of brand it is, what kind of position it has and also its initial experience. The packaging is branding. It says who you are, what kind of brand you are. It's a way to talk with the customer."
When working with clients, Angelini's process involves studying the visual as well as emotional layers of the brand to come up with a strategy that will be converted into a visual language. When it comes to the emotional layer, this refers to the feelings that are conveyed with the design and which hint at the quality of the product.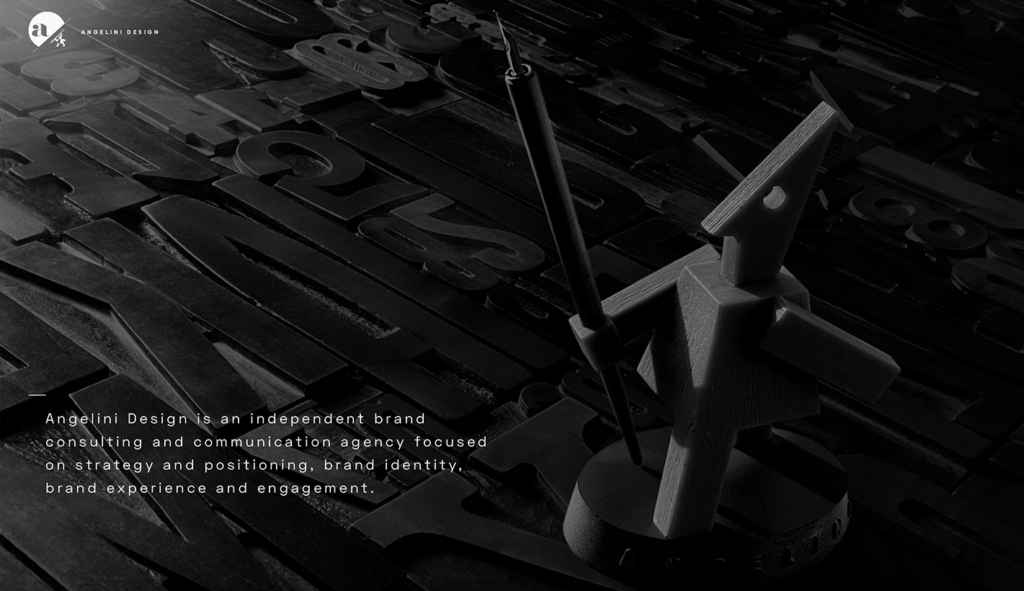 Transmitting emotions
For Italian olive oil producer Marina Gioacchini, feelings and emotions were vital to the rebranding process when she was working on creating a new visual identity for her brand Le Amantine last year. "I'm a very emotive and sensitive person who's sensitive to art, so the new visual identity for Le Amantine was important to me," says Gioacchini. "A label can immediately transmit an emotion and a message about the person who's behind the product. It's like a visiting card, but a lot more than that because it can transmit an emotion. Using visuals, I wanted to tell my story, one that's based on the feelings and emotions that represent my olive oil business."
Gioacchini worked with Verona-based graphic designer Massimo Pagliarin, a graduate of the reputed art academy Accademia di Belle Arti di Brera, to come up with a new design for Le Amantine. "For me it was essential that the visuals communicate that it's an Italian product. And of course that it's a quality product, an olive oil of high quality. And we had to find a way to mention transmission and love. These two words kept coming back."
Her olive groves in Tuscania, located in the Lazio region north-west of Rome, were planted by her grandfather, inherited by her father, and eventually passed on to Gioacchini. Hence the idea of the 'transmission' of family heritage, but also of values. "And love," she adds, "because this work is a labour of love. You don't make money from it. You put your whole heart into it."
The new visual features stylised symbols of a sun, heart, olive fruit and olive leaf, connected via a golden thread representing family ties but also the continuity between the past and future. The soft, natural colours of each symbol hint at those of the local landscapes. "The soft pink of the heart is the colour of facades in Italy, while the blue olive was the suggestion of the artist," shares Gioacchini. "I thought it should be green but he suggested blue because it opens up an imaginary world. Actually the olive grove is situated between a magnificent lake and the sea, so I liked this surrealist touch the blue olive gives."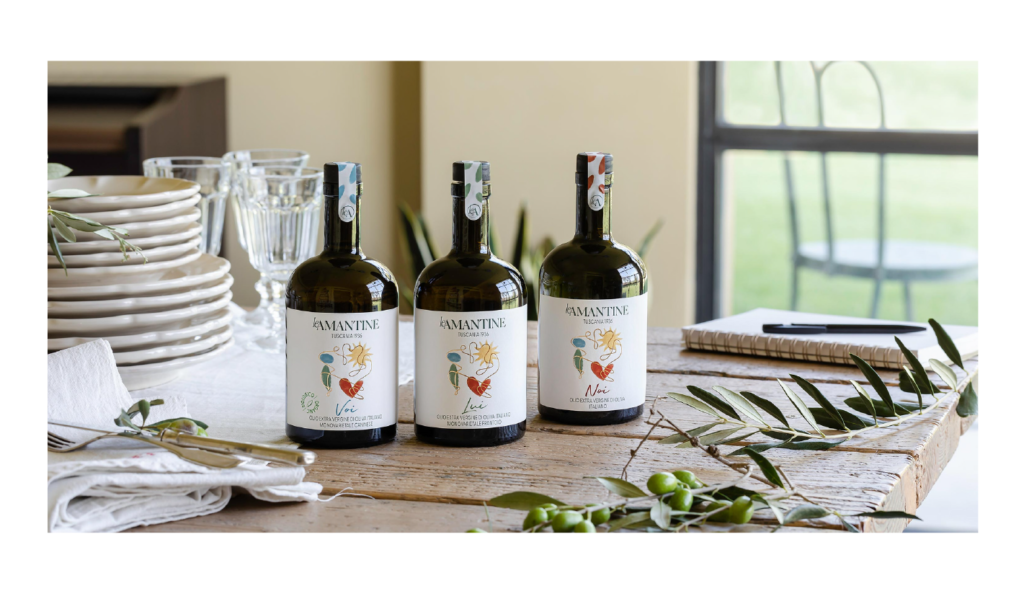 A label tells a story
Spanish producer Marina Segura wanted to tell the story of her family's brand Peña Luna and its origins via the packaging of their monovarietal olive oils. It was her grandfather who first produced olive oil from the family's trees in Seville and Malaga provinces. After his death, the family decided to build the company in his honour, and Peña Luna was born.
The striking black and white illustrations created by Spanish visual artist Isabel Cabello of Cabello x Mure capture the eye. At the same time they tell the story of the 'legend' of Peña Luna through a series of five images decorating the bottles containing the brand's five monovarietals.
"The story behind the packaging is a mix of fantasy and reality," says Segura. "It's a story that was created by our family, and inspired by our grandfather. It's based on the lands where our grandfather lived and tells the story of a young woman who's in a moment of her life where she feels a bit lost. Her grandfather appears to her and gives her a vision that he's there for a reason and the reason is to take care of his family and her loved ones by growing trees on their lands and making a good oil."
Keeping it simple
For Anastasis Magganas, producer of Monogram extra virgin olive oil from Greece, the approach to packaging was to keep things simple, while communicating vital information about their products. "Our philosophy regarding the packaging is based on olive oil tasting and olive oil pairing," says Magganas. "We want our customers to be fully informed about the product they are buying, that's why we are focusing on the text and information on the front side of the packaging of each of our monovarietal olive oils."
The brand's striking typographic design stands out, while the elegantly shaped bottle and its stopper are pleasing to the eye. The aim of the design concept was to create a sense of harmony that would emphasise the well-balanced flavour of the product.
"The goal was to give as much targeted information to the consumer as possible," adds Magganas. "Our idea was to simulate the packaging with a book, where the front of the packaging contains the book's contents, in the same way that the consumer flips through a book, so that on each side of the box he can read the text with the information and history of each olive oil."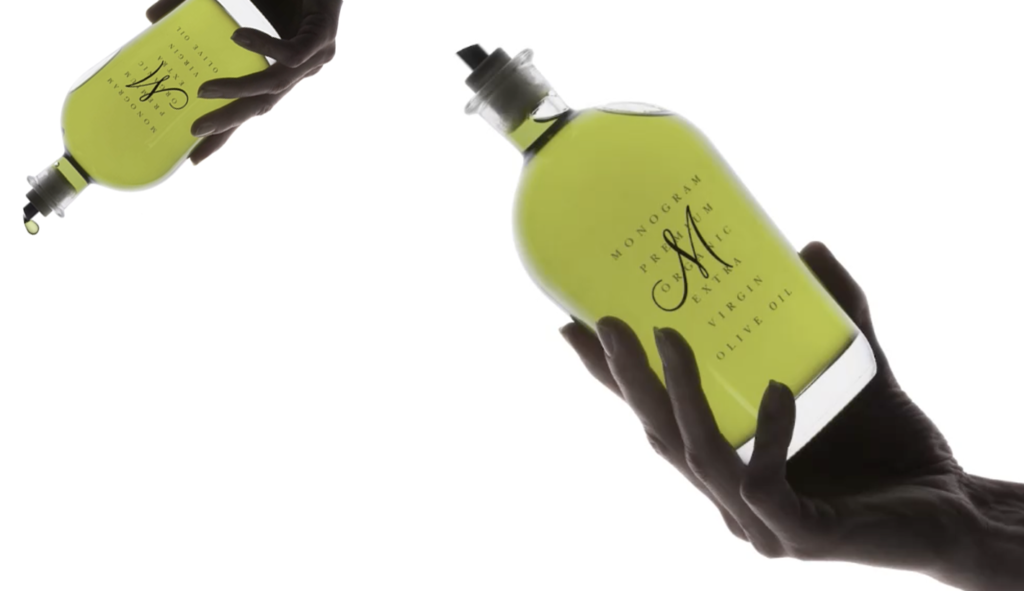 When it comes to olive oil, the bottle is an integral part of the packaging that not only protects its contents but can also convey a subtle message. It's an important visual element that identifies a brand while also being tactile. Its weight and shape give a certain feel when held in the hands, and can add a decorative touch to a dining table.
A classic bottle shape with squared edges is the most common one seen in supermarkets and is associated with industrial olive oils produced for the mass market. This is why producers aiming to give their brand a more premium feel, look for a unique bottle shape that stands out.
For the Cypriot producers behind Olio Zo, the brand's distinctive bottle is an important part of its visual identity. "The design of a bottle is important because the quality goes with the bottle," says Andri Adamou. "The whole packaging is important and the bottle is part of it. The bottle we chose is flat, which is unusual for an olive oil. But it stands out and makes it ideal as a gift."
The bottle used for their premium Olio Zo extra virgin olive oil was made in Italy, and hand-painted in Greece according to a design imagined by Adamou and her producer husband, Antonis. "We met many designers but didn't really like anything so we decided to design it ourselves. We wanted a bottle that preserves the quality of the olive oil while letting you see its colour."
The bottle is painted in white, with a vertical transparent line through which the colour of the olive oil is apparent. At first glance, this green line looks like it's been painted. "By looking at our bottle, the buyer should understand that they're getting something special – inside and outside," adds Adamou. "This is an expensive product. People have told us to make another bottle that's cheaper, and leave this design as a luxury product. But we prefer to have this bottle because it's our identity. It takes hard work to make a premium high quality olive oil and this is reflected in the design of our bottle."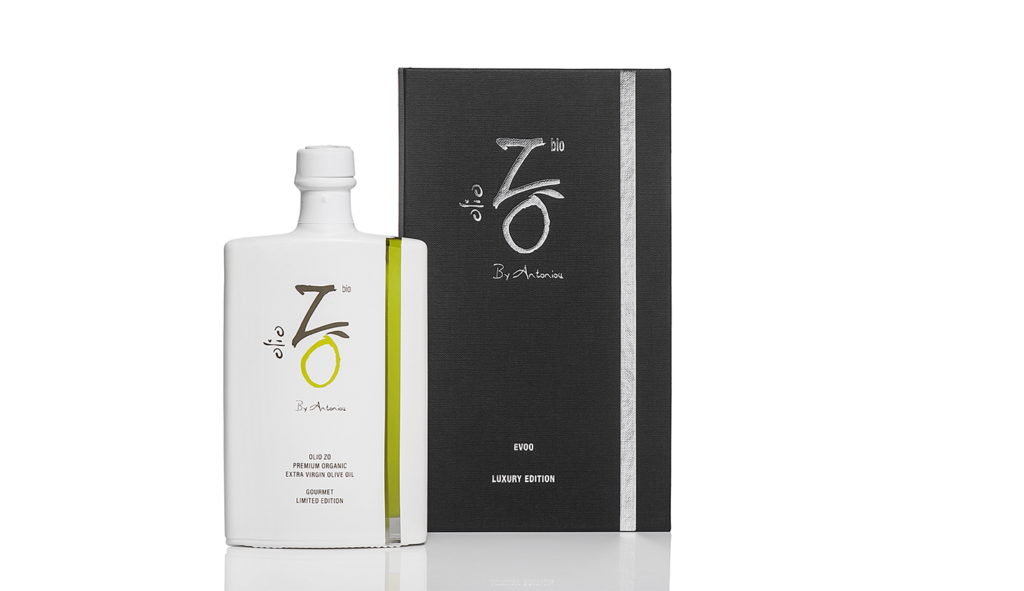 A design prize at Olio Nuovo Days 2023
Design is an award category that's been added as a feature of many olive oil competitions in recent years. At Olio Nuovo Days 2023, in addition to prizes for Best Extra Virgin Olive Oil, Best Pressed-Infused Olive Oil, and Health Claim, entries will also be judged for their visuals and packaging with a special prize awarded to the olive oil brand with the best overall design.
A special design panel of 11 professionals is tasked with judging entries and awarding the coveted design prize. Leading the panel is Valérie Maltaverne, founder of the art furniture and design firm YMER&MALTA, and recipient of the title Chevalier des Arts et des Lettres by the French government in recognition of her contribution to the survival of traditional French crafts.
"The design prize is just as important as one for quality," says Maltaverne. "When choosing a product, you tend to select one with a design that appeals to you. This is part of the art de vivre. Olive oil for me is a luxury, it's like a good bottle of wine. You don't know what the taste will be like so the bottle is the first impression you have. Its shape, colour and label should relate to the brand, and there should be a strong visual identity, and at the same time a decorative aspect which adds to the aesthetics of the table.'
The Olio Nuovo Days design jury will be judging entries according to a range of criteria aiming to appraise a brand's design, practicality, visual identity, informational details, originality and overall impression.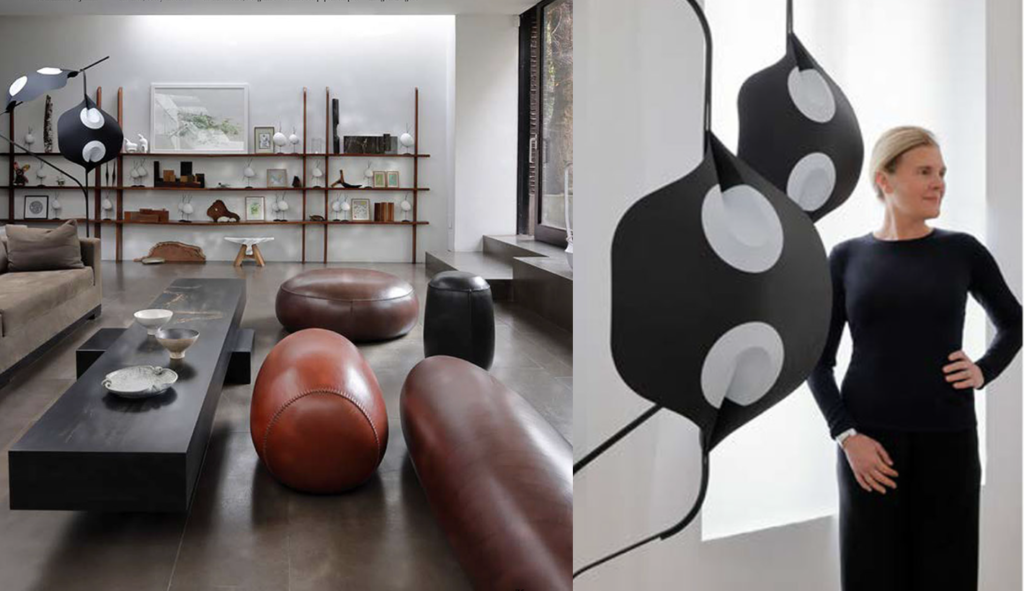 The world's best olive oils are coming to Paris again this March during the 7th edition of Olio Nuovo Days. The Ritz-Escoffier School at the iconic Ritz Paris on place Vendôme will be the prestigious venue for this international olive oil competition taking place from March 22nd to 24th.
To join the Olio Nuovo Days Masterclass on March 24th, register your interest by contacting Olio Nuovo Days at north@olio-nuovo.com