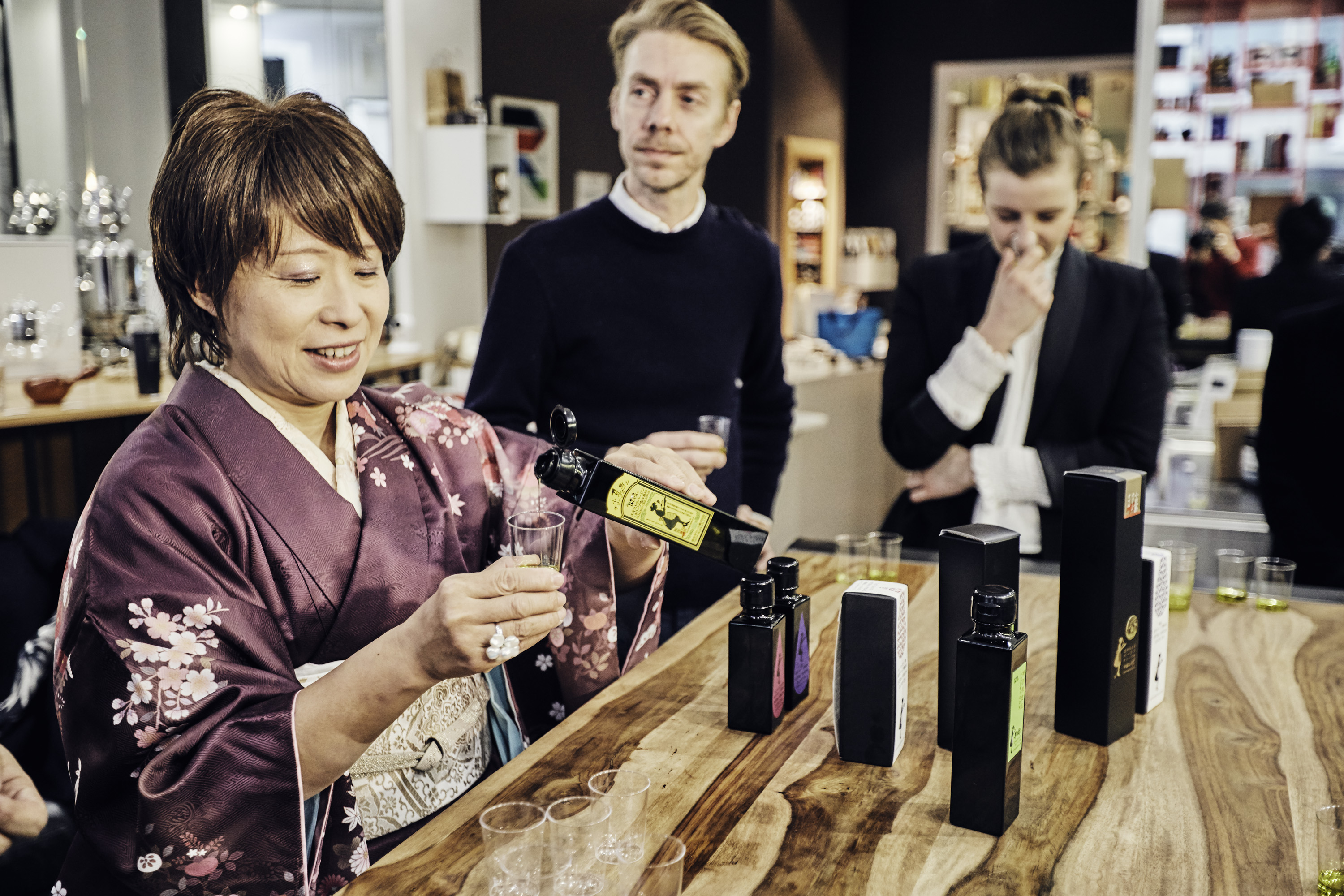 OND 2018: RESULTS & PROSPECTS
OND's third edition, held January 16-20, gathered international producers, Chefs and olive oil experts coming from Spain, Brazil, Italy, Japan and Turkey, who landed in Paris to represent the twenty-two selected EVOOs of 2018.
'OND's innovative parcours allows us to share experiences with different influencers while placing the product in high-end markets with the support of professional tasters, traders and celebrity Chefs,' said Pasquale Marino, President and COO at Bona Furtuna, an Italian mill from Sicily.
'Bona Furtuna benefited from a positive experience in all aspects; from the promotion of the brand, to its origin, farm story and quality.'
Behind what we've long considered to be a simple seasoning lies an entire universe full of complexities. During the one-week parcours, OND demonstrated and demystified to the public a wide range of characteristics, not otherwise known by non-experts, surrounding bitterness, aromas, analogue descriptions as well as the kinesthetic and tactile sensations an olio nuovo reveals.
Casitas de Hualdo, a bottle exclusively designed for children, covered in drawings and child-like handwriting, created by the Spanish mill Casas de Hualdo, was a big success during tastings in Panifica bakery and at the Arnaud Larher Laboratory workshop.
'I smell green apples,' successfully noted a five-year-old while tasting the innovative green fruity. A child's palate is often unfairly under-estimated just as their culinary interests. It is therefore unarguable that Cristina Aizpún, export manager at Casas de Hualdo, believes that introducing olive oil to the littles ones through ludic workshops contributes to an educational project which will be 'the basis of future EVOO development.'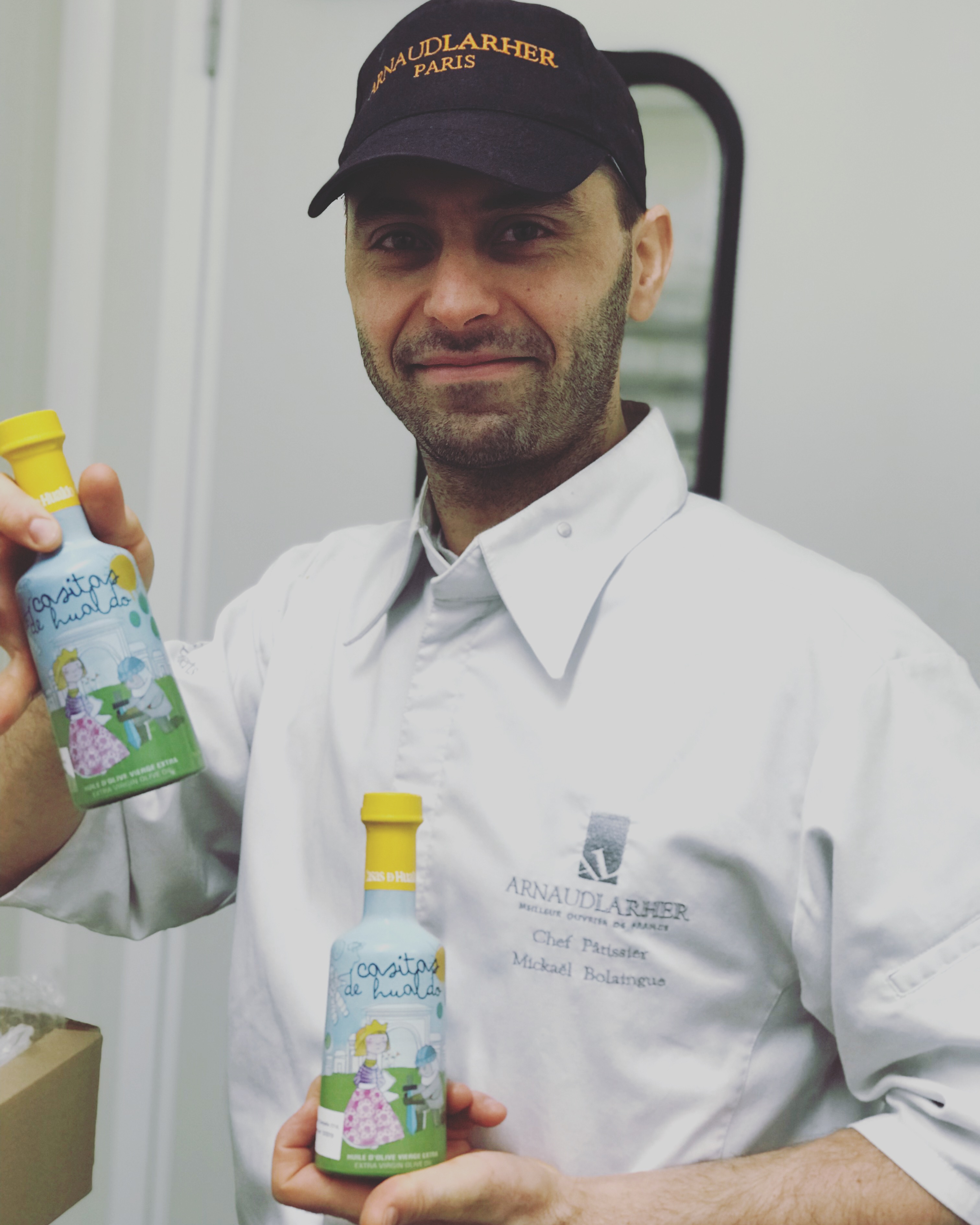 'Being able to taste an olio nuovo while being guided by experts in the field is an important opportunity to discover the fascinating world of olive oils. Add to that the pluri-disciplinary aspect of the parcours which highlights EVOOs natural incorporation in various fields: high-end gastronomy, the initiation of a healthy product to children, the innovative use of an extra-virgin olive oil in bakeries and even in art – all demonstrating the versatility of this juice,' said Aizpún.
A versatility well proven at La Closerie des Lilas restaurant by Pastry Chef William Lamagnère who created several different deserts using the selected oils.
Nicolas Fortchantre, owner of the delicatessen store Jeune Homme, welcomed the Japanese Toyo Olive producer, Mrs. Yasuko Minami, and Mr. Toshiya Tada, president of the Japanese Association of Olive Oil Sommelier, for an exclusive tasting of their latest produce in his chic-seventh-district store.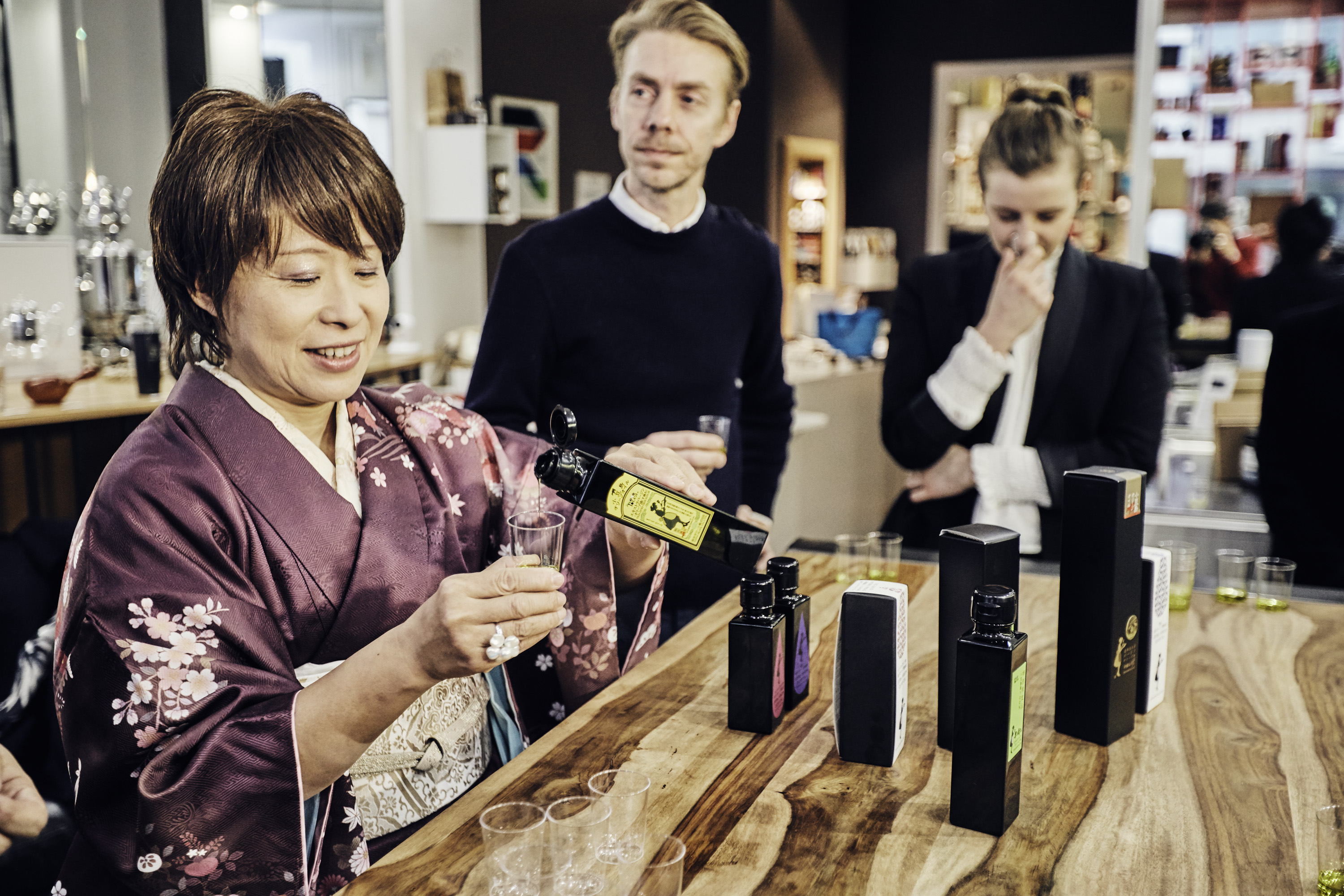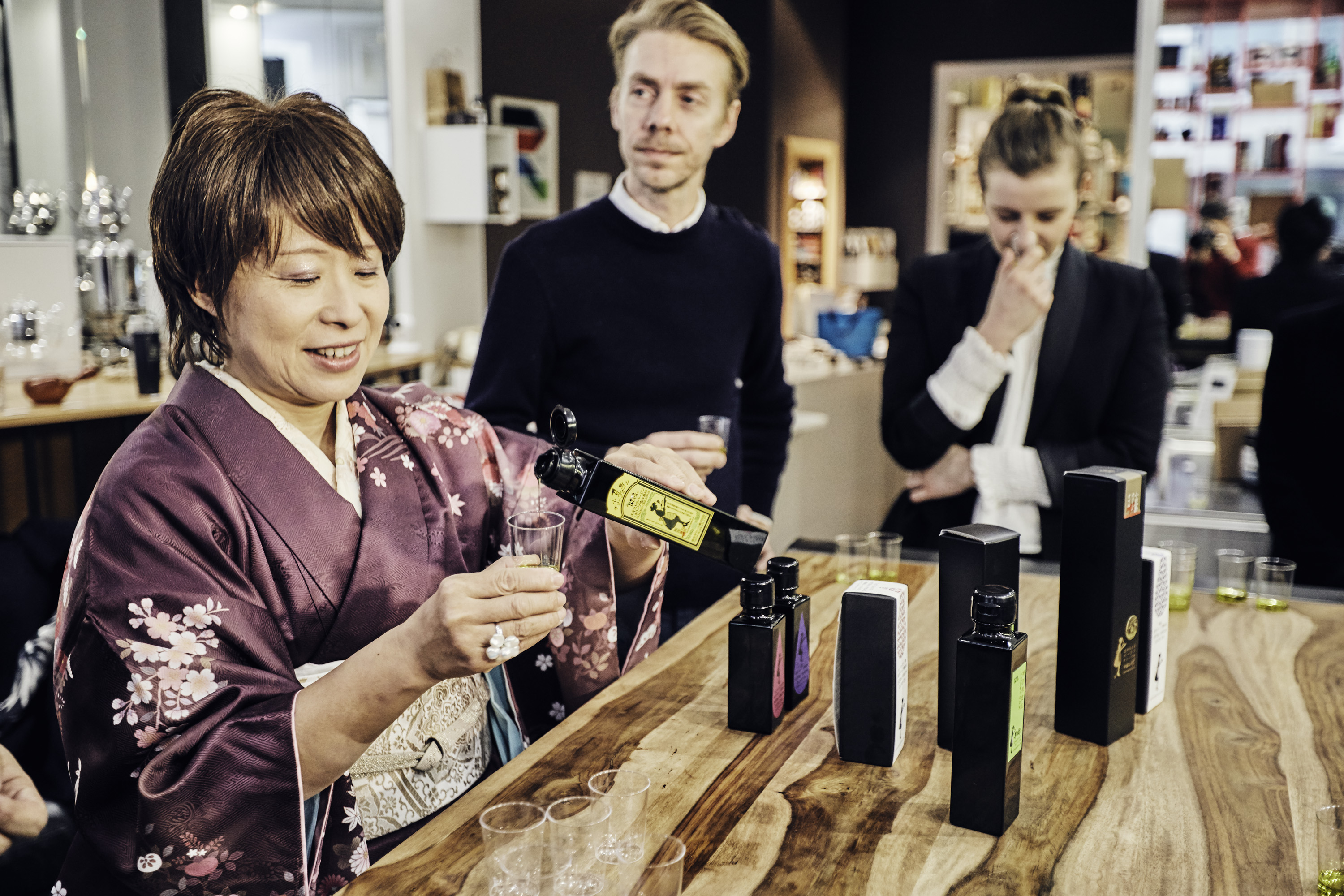 Also, a different aspect of the parcours consisted in three instructive conferences held by experts in their field: bitterness, a (dis)liked taste; black fruity: a French typicality; and the olive tree: from the Mediterranean basin to Japan.
The conference on the black fruity was held by OND's new partner, the French Olive Interbranch Association (AFIDOL) whose president, Olivier Nasles, also member of the jury panel, gave an insightful presentation on the controversies behind the olive oil produced from ripened olives and its misinterpreted taste.
'The black fruity is our DNA, our historical heritage,' said Nasles who finds unfairly prejudicial the general disdain for this ancestral tradition which he believes is the root of what is today known as the green fruity.
The parcours closed with the results of an international extra virgin olive oil contest, a first of its kind with a jury composed of olive oil experts grouped with amateurs in the premises of Maison de la Métropole Nice Côte d'Azur.
Japanese Takao Olive won best quality; French Les Callis, best readability of the label and Catalan Henri Mor, best bottling.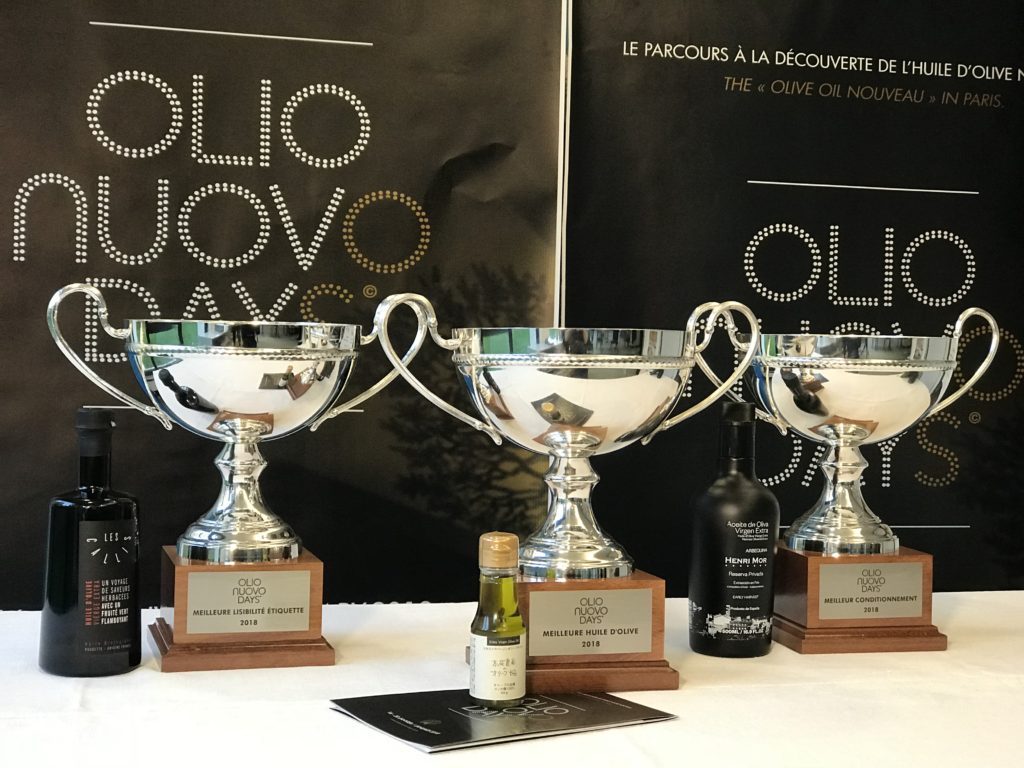 The progressive success of this three-year-old concept has appealed other olive oil ambassadors who are considering exporting the idea to their cities. In 2019, Madrid will organize its first edition of Olio Nuovo Day, in collaboration with Mercacei publishing group.
'The Third Edition of Olio Nuovo Days will henceforth guarantee a primordial place in yearly events, in collaboration with expanding international cooperation,' said the founder, Emmanuelle Déchelette, who sees 'bright prospects for 2019 with a promotion campaign taking place in December, for the producers.'