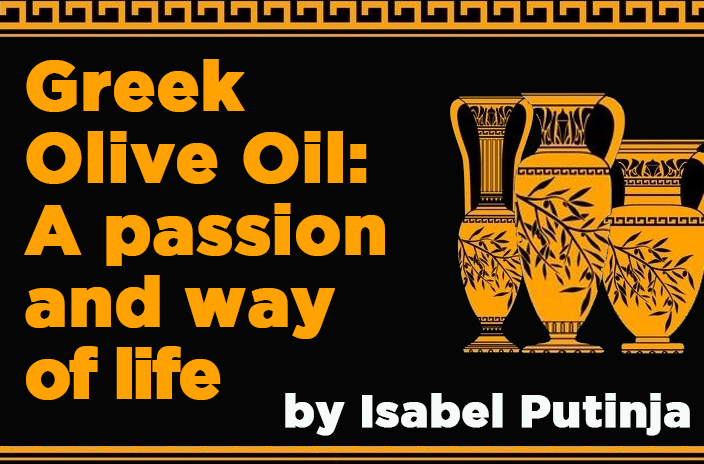 A passion and way of life
Homer called it 'liquid gold', while for Hippocrates it was 'the great healer'. Olive oil has been an important part of everyday life in Greece since ancient times. The olive tree is an intrinsic part of the landscape of this southeastern European country. Up to 60 percent of Greece's land is covered with 130 to 150 million olive trees, with the main olive growing regions being the Peloponnese peninsula and the island of Crete. There are over 2800 olive oil mills located across the country: this comes to one mill for every 47 square kilometres.
Greek olive oils are always among the high quality contenders in any olive oil competition, including Olio Nuovo Days. Here we present a few more interesting facts about Greek olive oil and introduce a few outstanding Greek producers taking part in Olio Nuovo Days 2023
Greece is among the top three olive oil producing countries

.

Over the past five years, Greece has produced between 174,000 and 429,000 tonnes of olive oil annually. Between 75 and 82 percent of the total production is categorised as high quality extra virgin olive oil, a very high percentage compared to other olive oil producing countries.

For the 2022/23 crop year, Greece is the only European country that has seen an increase in production. This is estimated at 340,000 tonnes, a 55 per cent increase from the previous crop year. This currently puts Greece in the position of second largest producer after Spain. Production figures in both Spain and Italy have dramatically dropped due to drought conditions and high summer temperatures.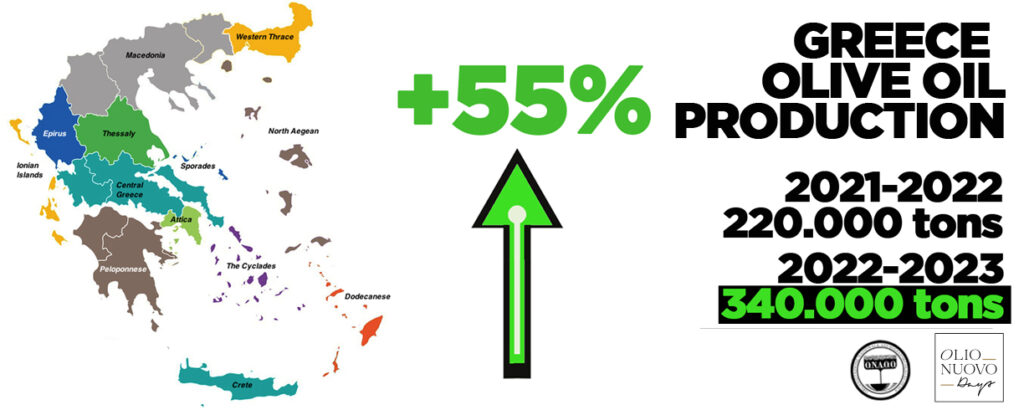 Olive oil is one of Greece's major agricultural export products.
Table olives and olive oil dominate Greece's agricultural exports. Greece is among the three of the world's top exporters of olive oil, with one third of its total production exported each year. This represents between 126,000 tonnes and 200,000 tonnes a year
Greece boasts over 150 different varieties of olives.
There are many different olive varieties cultivated in Greece for olive oil or as table olives, while some varieties produce both. The highly prized Koroneiki variety is king when it comes to Greek olive varieties, with 60 percent of olive oil produced from this variety.
Other common varieties include Manaki, Kalamata (also called Kalamon), Athinolia, Tsounati, Chalkidiki (also called Halkidiki), Amfissa, Konservolia, and Megaritiki, to name only a few. A DNA analysis and mapping of Greek varieties has revealed that many olive cultivars are called by different names.
Greeks consume the highest quantity of olive oil

.

The Greeks are world champions when it comes to olive oil consumption. Per capita, Greeks consume between 18 to 24 kg per year, an amount that varies from region to region.

Kostas Liris, Greek olive oil expert and Olio Nuovo Days 2023 competition chairman, sheds some light on this surprising level of consumption: "Why do Greeks consume so much olive oil? It's because we don't only add olive oil to dishes, we also use it to make other things," he explains. "For example, we use olive oil for cakes and sweets instead of butter which is used in other countries. We also use olive oil to preserve foods since it's a natural preservative. For Kalamata olives and other table olives, it's ideal to preserve them in olive oil. We also prepare a type of ham that's smoked and preserved in olive oil."
Ootopia: Building an olive oil utopia
Launched in 2021, Ootopia's clever brand name combines the oft-used abbreviation for olive oil (OO) and the word utopia with the Greek word 'topos' meaning 'land of origin'. Its website describes Ootopia as "the ideal place where we can produce our olive oil, welcome our friends, further and deepen our knowledge of the earth and its treasures, and train a community of connoisseurs."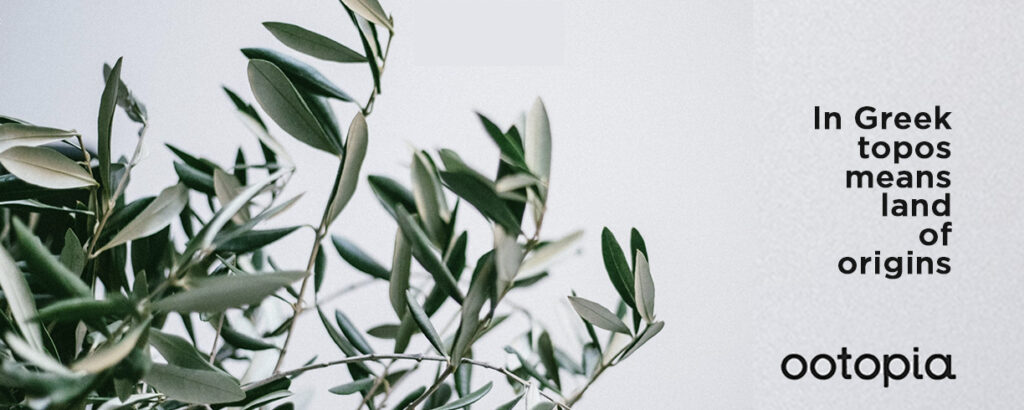 Covering two separate groves near the ancient seaside town of Ermioni in Greece's Peloponnese region, are Ootopia's 3200 trees. A single grove is made up exclusively of trees of the Koroneiki variety, which has already produced award-winning extra virgin olive oil. Growing among fruit trees and wild herbs on a separate estate are Koroneiki and Manaki trees, as well as Italian and Spanish olive varietals, "because, at heart, we are not EVOO nationalists, but EVOO perfectionists," declares the Ootopia website.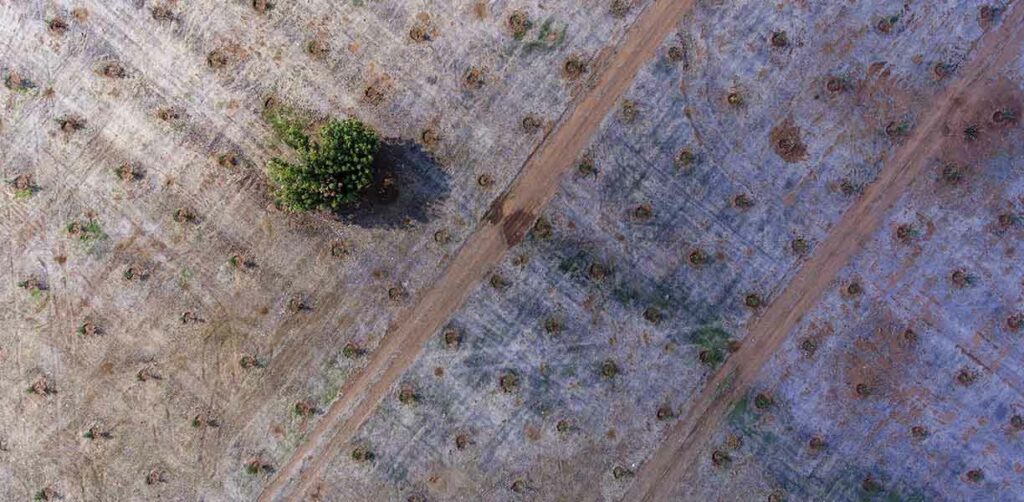 At the moment we have seven different varieties of olive trees planted here," explains Evagelia Tzekou, who's in charge of Ootopia's sales and marketing department. "The goal is to produce different extra virgin olive oils that can be used for a variety of purposes, monovarietals as well as some very nice blends. We want to offer our clients something really unique."
The aim of Ootopia is to have a culinary focus and offer premium blends that pair well with different types of food. "We want to work as a winery would," adds Tzekou. "Our idea is to have labels that will suggest which dishes each olive oil pairs well with."
In keeping with the 'grove to table' philosophy, the olive mill is located next to the groves to ensure quick processing immediately after harvesting. The Ootopia team also has an eye on organic production and sustainability. "All our plots are organically cultivated," says Tzekou. "We make a point of paying fair prices to the local farmers. We also recycle and work towards carbon neutral production."
Visit the Ootopia website to learn more.
Beliá: A passion for olive oil
We now move to the mountainous region near the village of Mouzaki in Messinia prefecture in the southwestern Peloponnese, where the Stratikópoulos family has been tending its Koroneiki trees for the past few decades. "My father, Nikos Stratikópoulos, a teacher by profession but a farmer by passion, has been caring for this relatively young olive grove for the past 50 years," says Betty Stratikópoulos, an expert olive oil taster. "I grew up with the same passion and wanted to share this legacy."
Each year, the olive grove's crop is harvested, processed and transformed into an award-winning monovarietal sold under the brand name Beliá Ultra Premium Olive Oil. "We started this journey with deep respect for the accumulated knowledge of past generations, the valuable opinion of expert agronomists, and above all with devotion to environmental protection," says Stratikópoulos of the beginnings of Beliá. "Yiorgos, a childhood friend of mine, an expert salesperson but more important an outdoorsman and a healthy food enthusiast, joined in 2010 our vision in promoting this unique natural product."
With their olive groves located in a mountainous area at an altitude of 500 metres and benefiting from a unique microclimate, the use of pesticides is fortunately not required, ensuring an organic product produced with ecological methods. Growing among the trees are wild plants and herbs which add to the terroir in addition to the rich soil and unique natural environment.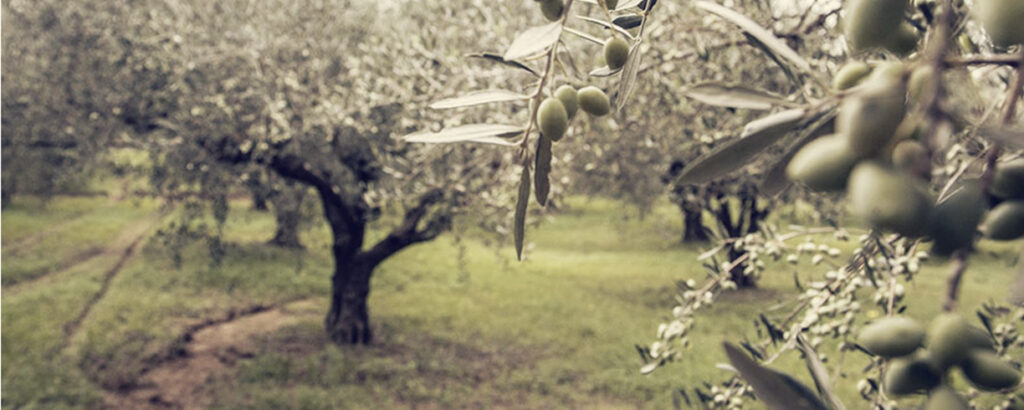 Despite these optimal growing conditions, Greek olive producers do face the challenges presented by changing weather patterns. "Climate change is currently our biggest challenge," shares Stratikópoulos. "We do not have the climate conditions that we had in the past, and low rainfall and long periods of drought can cause damage to olive trees and their fruits. Economic factors are also crucial…the financial crisis affects everybody. But ultimately our final product is always a premium product thanks to our huge efforts every year."
Read more about Beliá Ultra Premium Olive Oil.
Makaria Terra: Absolute respect for the olive tree
In eastern Messinia, near the village of Skala situated approximately 20 kilometres north of the regional capital of Kalamata, Achilleas Mavranezoulis and Evgenia Andriopoulou tend the olive groves of Makaria Terra in a region where olive trees have been cultivated for centuries.
Makaria Terra was established here in 2014 with the launch of their premium brand of extra virgin olive oil made of the Koroneiki variety, the dominant variety in the region, and the most common of the many Greek varietals. Since then, their monovarietal has won multiple awards from several international competitions.
"My grandparents had 35 olive trees, and now we have 2500," says Achilleas Mavranezoulis. "Our philosophy is based on respect for olive oil, and absolute respect for the olive tree.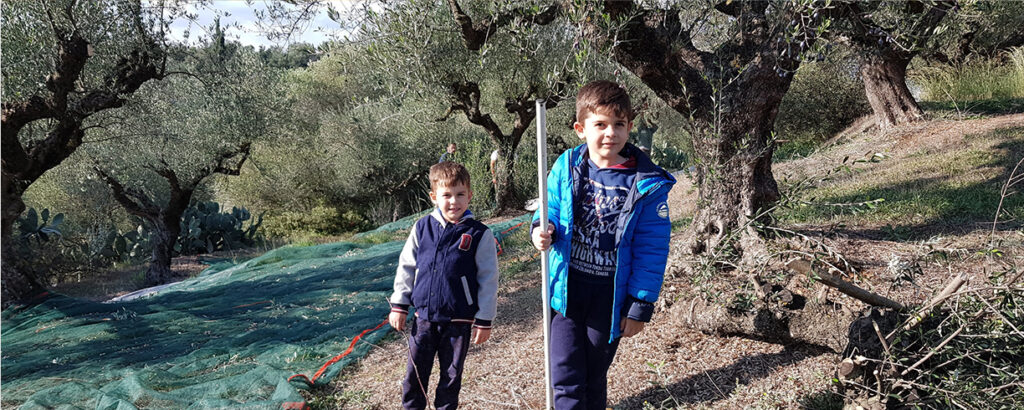 We are only a part of the whole process. The centre is the olive tree. We serve the olive tree and this is our operation's philosophy. These trees I have were planted by my ancestors and are maybe 400 years old. They will still exist when I'm no longer here, and after my grandchildren. So we are only part of the scenery, while the centre is the olive tree."
Sustainability is key when it comes to production at Makaria Terra where traditional, non-intensive techniques are applied and production is entirely organic with no use of chemicals or pesticides. "It takes three years to complete the organic certification process and we are just finishing the third year now," shares Mavranezoulis. "It's a minority of producers who are involved in organic methods because it involves different cultivation processes and not many want to take on this burden. Of course it's more expensive too."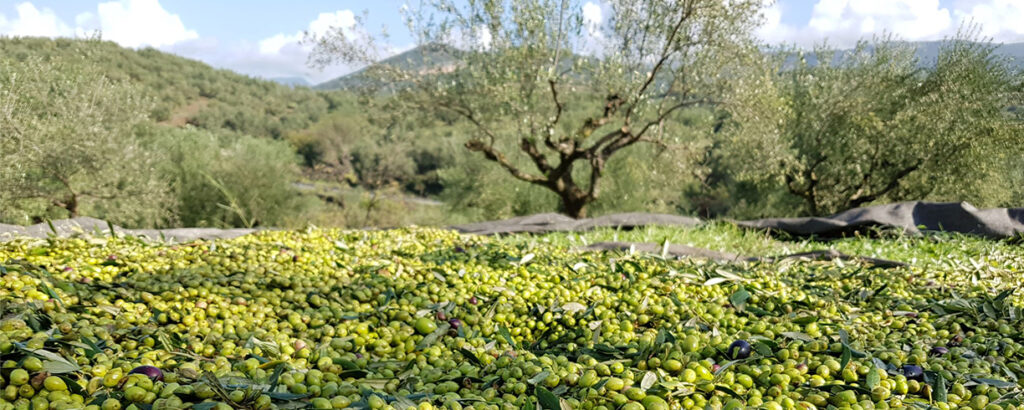 Horses and sheep graze at their leisure in Makaria Terra's olive groves, simultaneously de-weeding and fertilising them in the process. The olive farm is not irrigated but instead are fed with natural rainwater, though this has become more scarce in recent years.
Mavranezoulis shares his approach to the challenge of low rainfall: "I have chosen not to irrigate my trees. It's during periods of drought that aromas develop. If an olive tree has 10 branches, for instance, instead of irrigating the tree and having to cultivate the ten branches, I choose to cut two branches so that the tree remains with only eight branches but is strong enough to produce olives even without a lot of water. I lose some quantity of oil but this is better in terms of quality."
Learn more about Makaria Terra on their website.
Terra Creta: Among Greece's best-known olive oil brands
Based on the island of Crete near the city of Chania on the northwest coast is Terra Creta, one of Greece's best-known olive oil brands. Crete is the largest olive oil-producing region in Greece, producing up to one third of Greek olive oil, the majority of which is categorised as extra virgin.
Once a private company, Terra Creta merged with the company Melissa Kikizas S.A. last year and is one of Greece's biggest olive oil producers. For sale under the Terra Creta brand are only premium quality extra virgin olive oils available in several different sub-categories
"Our goals are to improve quality, to help farmers increase their income, and to aim for sustainability as much as possible," says Emmanouil Karpadakis, exports area manager and sensory evaluation expert at Melissa Kikizas S.A. "We collaborate with teams of farmers that we have created so as to guarantee the quality we need in the quantity we want, and also to build the future of the olive oil sector."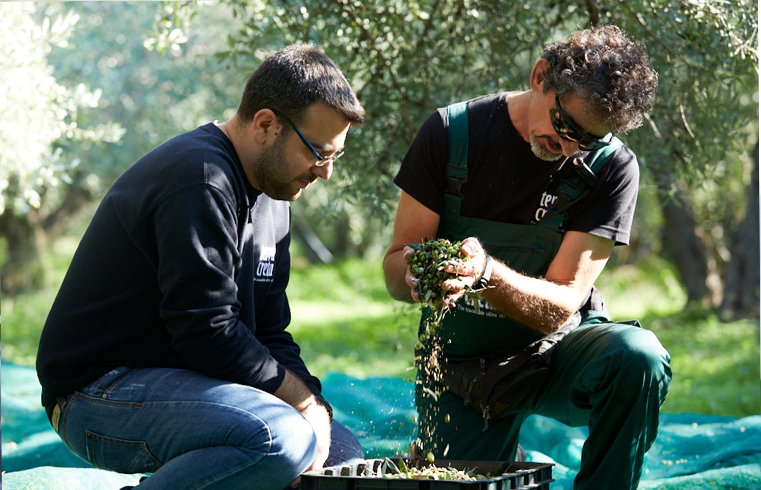 Many of Terra Creta's premium extra virgin olive oils have won multiple international awards, and all are produced from the Koroneiki variety, with a few notable exceptions. Their 42 Premium Blend extra virgin olive oil is made of 42 olive varieties from around the globe contained in a single bottle. "This unique olive oil is made from 42 varietals from different countries all over the world growing in an experimental grove at the Institute of Olive, Subtropical Plants and Vine in Chania," shares Karpadakis. "The plantation has around 60 varieties but we selected 42 of the most healthy and productive of these to create this special oil."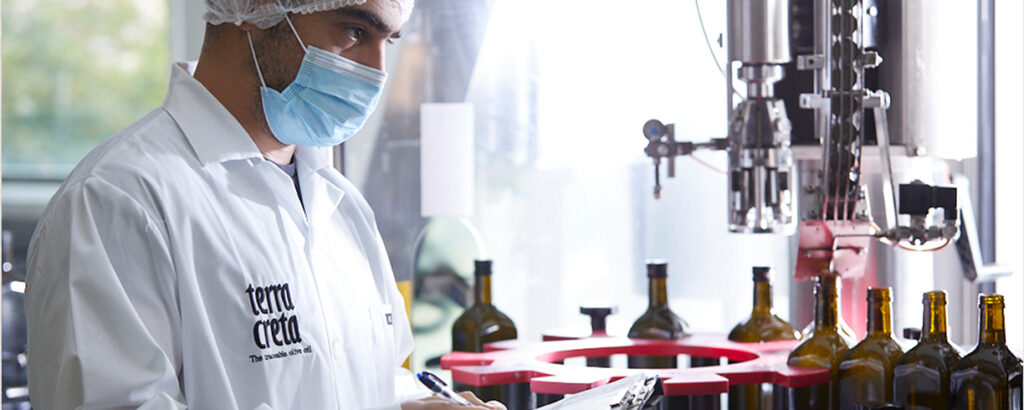 Another unique multiple award-winning olive oil is Terra Creta Estate P.D.O. Kolymvari extra virgin olive oil, a bestseller in France. It's produced of Koroneiki olives cultivated in the Kolymvari area of western Crete. "This area is located between the Aegean Sea and high mountains called the White Mountains," says Karpadakis. "It enjoys a microclimate which is very favourable for olive growing, with low winter temperatures and a moderate temperature in the summer. The area has a lot of centuries-old olive trees, a majority of which are over 500 years old. This is the justification to recognise the area as a Protected Designation of Origin."
Visit the Terra Creta website to learn more.
The world's best olive oils are coming to Paris again this March during the 7th edition of Olio Nuovo Days. The Ritz-Escoffier School at the iconic Ritz Paris on place Vendôme will be the prestigious venue for this international olive oil competition taking place from March 22nd to 24th.
To join the Olio Nuovo Days Masterclass on March 24th, register your interest by contacting Olio Nuovo Days at north@olio-nuovo.com
The world's best olive oils are coming to Paris again this March during the 7th edition of Olio Nuovo Days. The Ritz-Escoffier School at the iconic Ritz Paris on place Vendôme will be the prestigious venue for this international olive oil competition taking place from March 22nd to 24th.
To join the Olio Nuovo Days Masterclass on March 24th, register your interest by contacting Olio Nuovo Days at north@olio-nuovo.com