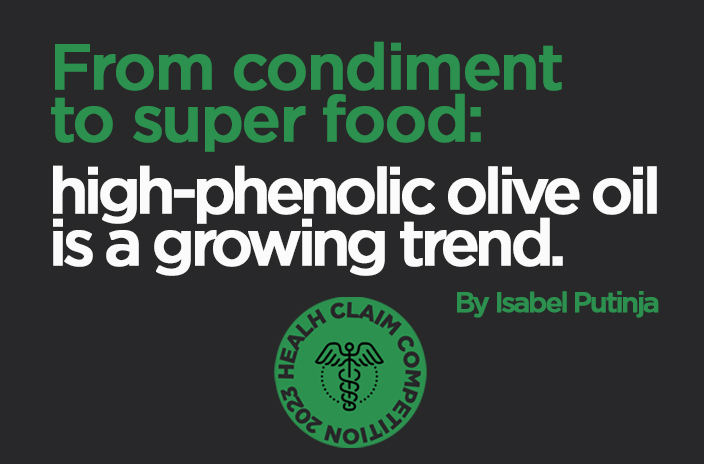 From condiment to super food: high-phenolic olive oil is a growing trend
From condiment to super food: high-phenolic olive oil is a growing trend
Polyphenols make up only two per cent of the total mass of olive oil. But these magic compounds are what make extra virgin olive oil an elixir. Polyphenols are powerful antioxidants that fight disease-causing free radicals. Numerous studies have scientifically proven the many health benefits of extra virgin olive oil, in particular its beneficial effects on cardiovascular health and cognitive function. It also lowers cholesterol levels and blood pressure, and reduces inflammation in the body. Thanks to these health-boosting powers, olive oil is much more than a condiment, it's a healthy food. And it's in high demand.
Some of the olive varieties known to have a particularly high polyphenol content include Coratina from Italy, Picual and Conicabra from Spain, Istrska Belica/Istarska Bjelica (Istrian White) from Slovenia and Croatia, Koroneiki from Greece, Chetoui from Tunisia, and Aglandau from France, to name only a few.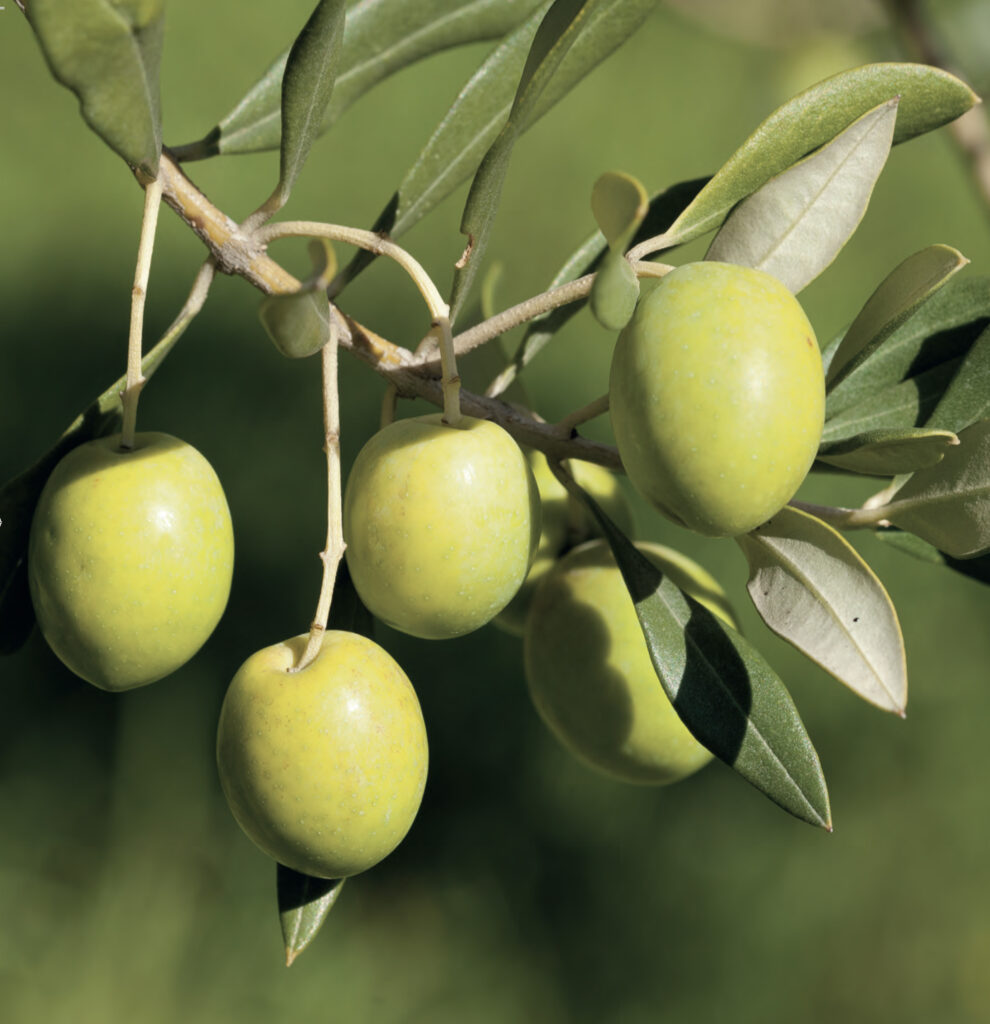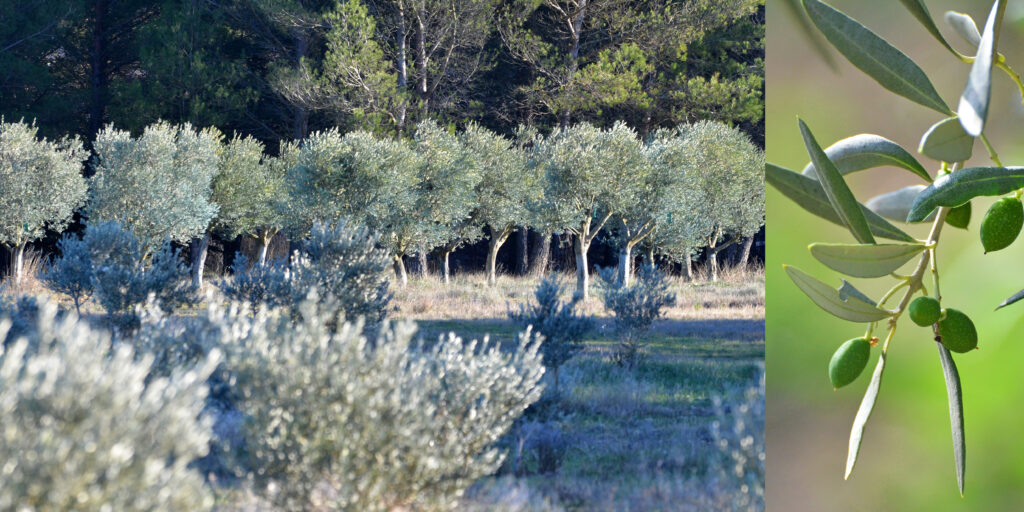 An olive oil with a health claim
In the EU, a high phenolic oil is defined as one with at least 250mg of polyphenols per kilogram of olive oil. According to a 2012 EU regulation, the producers of olive oils containing "at least 5 mg of hydroxytyrosol and its derivatives per 20 g of olive oil" can label their oils with the following health claim: "Olive oil polyphenols contribute to the protection of blood lipids from oxidative stress."
The rise in interest in high-phenolic olive oils is also reflected in the health claim award category being added to international competitions in recent years. A Health Claim prize is one of the three awards which will be presented at Olio Nuovo Days 2023, the other two being Best Extra Virgin Olive Oil, and Best Pressed-Infused Olive Oil.
"This authorised health claim has encouraged growers to try to analyse and evaluate the polyphenol content of their oils, so in the last decade the interest of growers and consumers in olive oils with high polyphenol content is increasing," confirms olive oil expert Milena Bučar Miklavčič of the Institute for Oliveculture in Koper, Slovenia. "As we know that pungency and bitterness are not favoured by consumers and that olive oils with high polyphenol content are mostly inharmonious, it very useful to have a health claim category at competitions."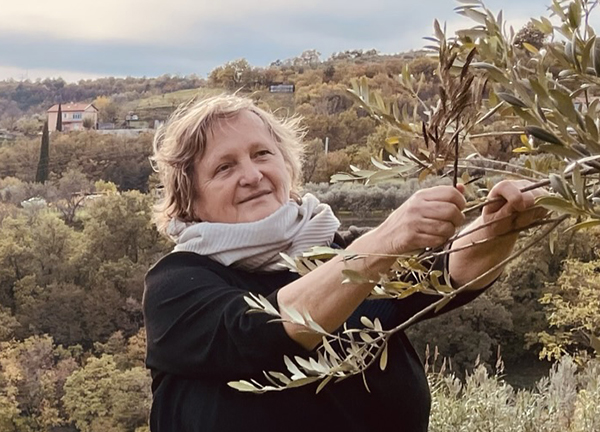 From condiment to superfood
250mg of polyphenols per kilogram is modest when compared to the analysis results achieved by olive growers producing oil from high-phenolic varieties. Christine Cheylan, a French olive oil consultant for Domaine de Leos who also runs her own mill in Provence, has seen phenolic levels over 600 for her Aglandau oil. "Though it's a variety that's much appreciated for its taste, it's only those who know about olive oil, the insiders, who are interested in polyphenol content," she says. "Olive oil is still perceived as a condiment and is not considered for its medicinal virtues."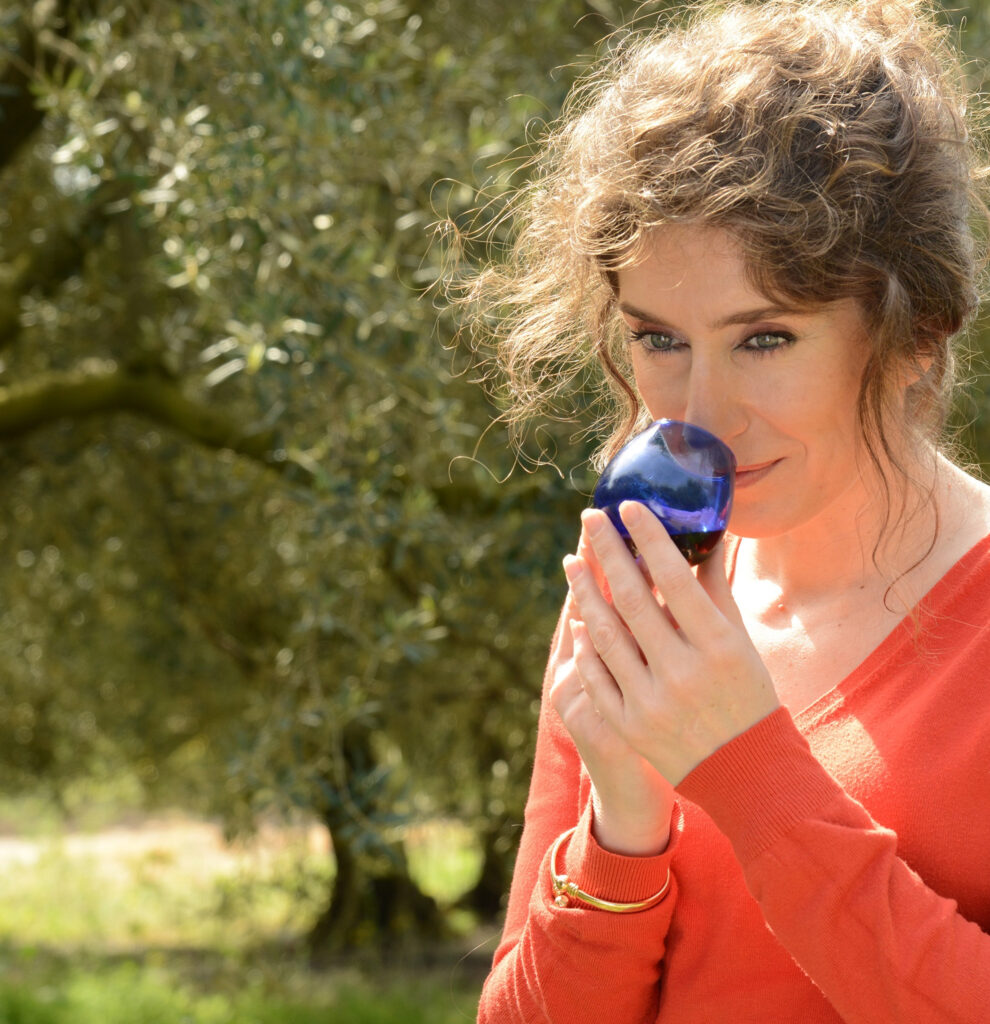 Meanwhile in other parts of Europe, awareness of olive oil's superfood status is growing. Producer and scientist Danijel Stojković Kukulin of Terra Centuria in Slovenia, describes a 'movement' that he first initiated because of his own appreciation of olive oil rich in polyphenols. "At the beginning there were very few people asking for high phenolic olive oils, but because of education of potential consumers, marketing and promotion, and scientific papers confirming the many benefits of high phenolic olive oil, many are asking specifically for this kind of extra virgin olive oil."
This experience is echoed by producer Davor Dubokovič of Monte Rosso in Croatia: "The decision to promote extra virgin olive oil as a healthy option is not simply a marketing strategy, but rather a recognition of its long-standing medicinal properties," he says. "While initially demand for high phenolic olive oil was low, education, marketing, and scientific research have led to a greater understanding and appreciation for its many benefits, resulting in more people specifically requesting this type of extra virgin olive oil."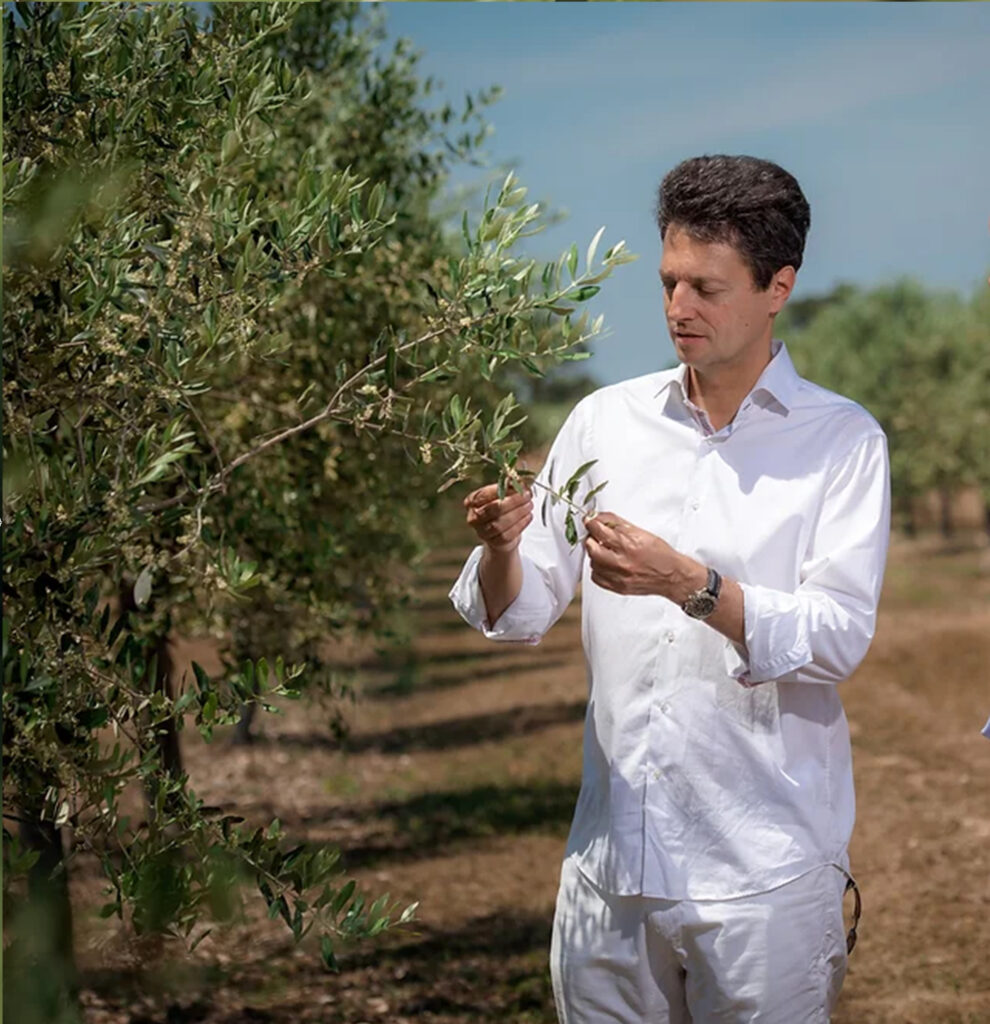 Tweaking phenolic content
With an eye on increasing levels of health-boosting phenolic compounds in their olive oil, over the past few years producers have been working at adjusting harvest times and adapting production methods. "The final numbers and composition of polyphenols in olive oil are greatly affected by the decisions of a producer," says Kukulin. "Choosing the best varieties to produce this kind of oil is the first step. The second important decision is when and how to harvest the olives. Generally it is better to harvest the olives very early when they are still unripe. Also the olives should not be damaged and processed immediately after harvest."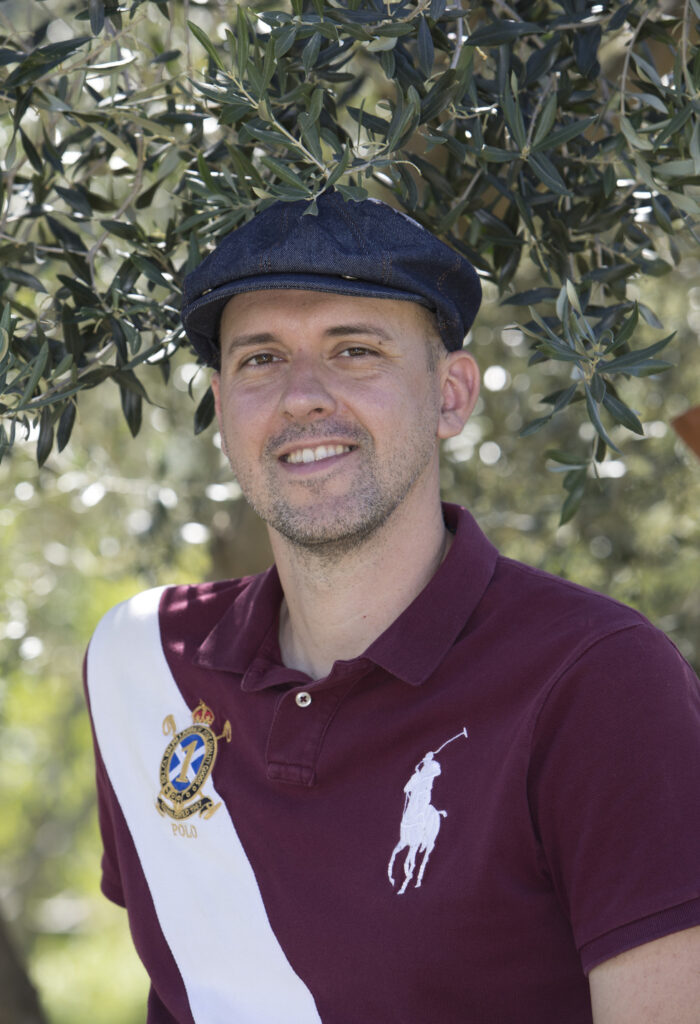 The processing stage is also vital when it comes to preserving polyphenol content, according to Cheylan, the French producer and miller. "We press olives picked during the day on that same night to avoid fermentation and not lose phenolic content," she says. "When it comes to the pressing process, to preserve the polyphenols you have to avoid adding too much water. Water is generally added in the mixing tanks, some add it to avoid jamming at the level of the grinder, and also at the decantation at the final centrifuge stage. The less water you add, the more polyphenols you preserve. When it comes to settings, there is no specific setting but of course you have to avoid heat, this is vital."
Finally, storage is essential when it comes to high-phenolic olive oils which lose their beneficial properties quickly if exposed to heat, light and air. "The storage and bottling conditions are very important to maintain the polyphenol content of the olive oil," confirms Dubokovič. "Exposure to light, high temperature and air can cause oxidation and degradation of polyphenols, so it's essential to store the oil in a dark, cool and sealed container. We also use noble gas argon when filling olive oil on our filling line for each bottle separately. With this, we make a cover that additionally protects the olive oil from oxidation."
Judging high-phenolic olive oils: more than a numbers game
Olive oils entered into the Health Claim award category at Olio Nuovo Days are required to have a certificate of chemical analysis based on the standard recognised by the European Union which reveals the level of phenolic content. However, numbers are not the only factor taken into consideration when judging a high-phenolic olive oil.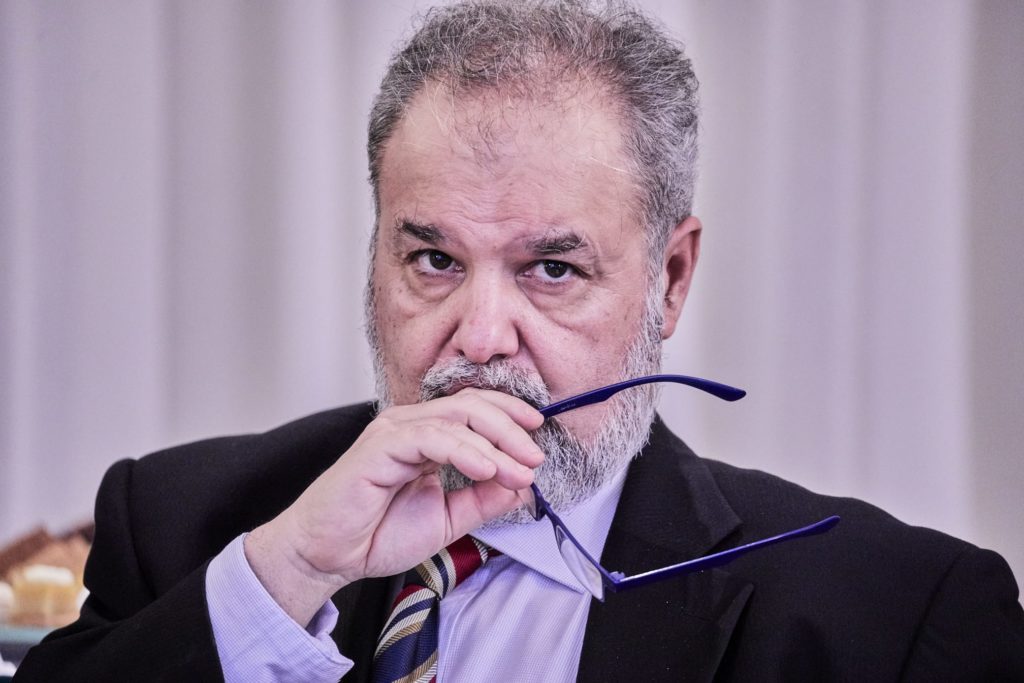 "When we are judging high-phenolic olive oils, we are first of all checking to see if there are no defects," says Kostas Liris, Olio Nuovo Days jury chairman. "And then we give points based on the phenolic compounds and of the taste. If it's a quality oil, it should have no defect and it should have the highest possible phenolic compounds."
The entry deadline for the Olio Nuovo Days competition is February 10th, 2023. For more information contact north@olio-nuovo.com
To join the Olio Nuovo Days Masterclass on March 24th, register your interest by contacting Olio Nuovo Days at north@olio-nuovo.com