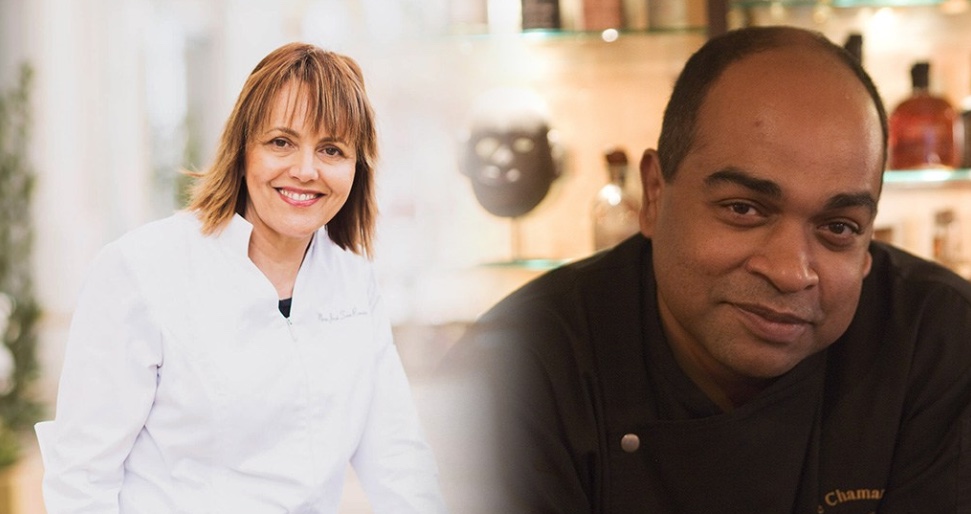 Henri Mor and Les Callis, the undisputed protagonists during a Four-Hand Dinner at Le Chamarré Montmartre
On January 17th, Michelin-starred chefs Antoine Heerah and María José San Román will team up for an exceptional dinner at Le Chamarré Montmartre. The exclusive crossover menu will be elaborated with two premium EVOOs, the Catalan Henri Mor and the French Les Callis.
Native to Mauritius, Antoine Heerah is the Chef and owner of Le Chamarré Montmartre and Le Moulin de la Galette, located in the historical bohemian neighborhood of Montmartre. A perfect blend of both of his Mauritian and French cultures, Heerah's refined cuisine proposes a gastronomy that gives honor to the products.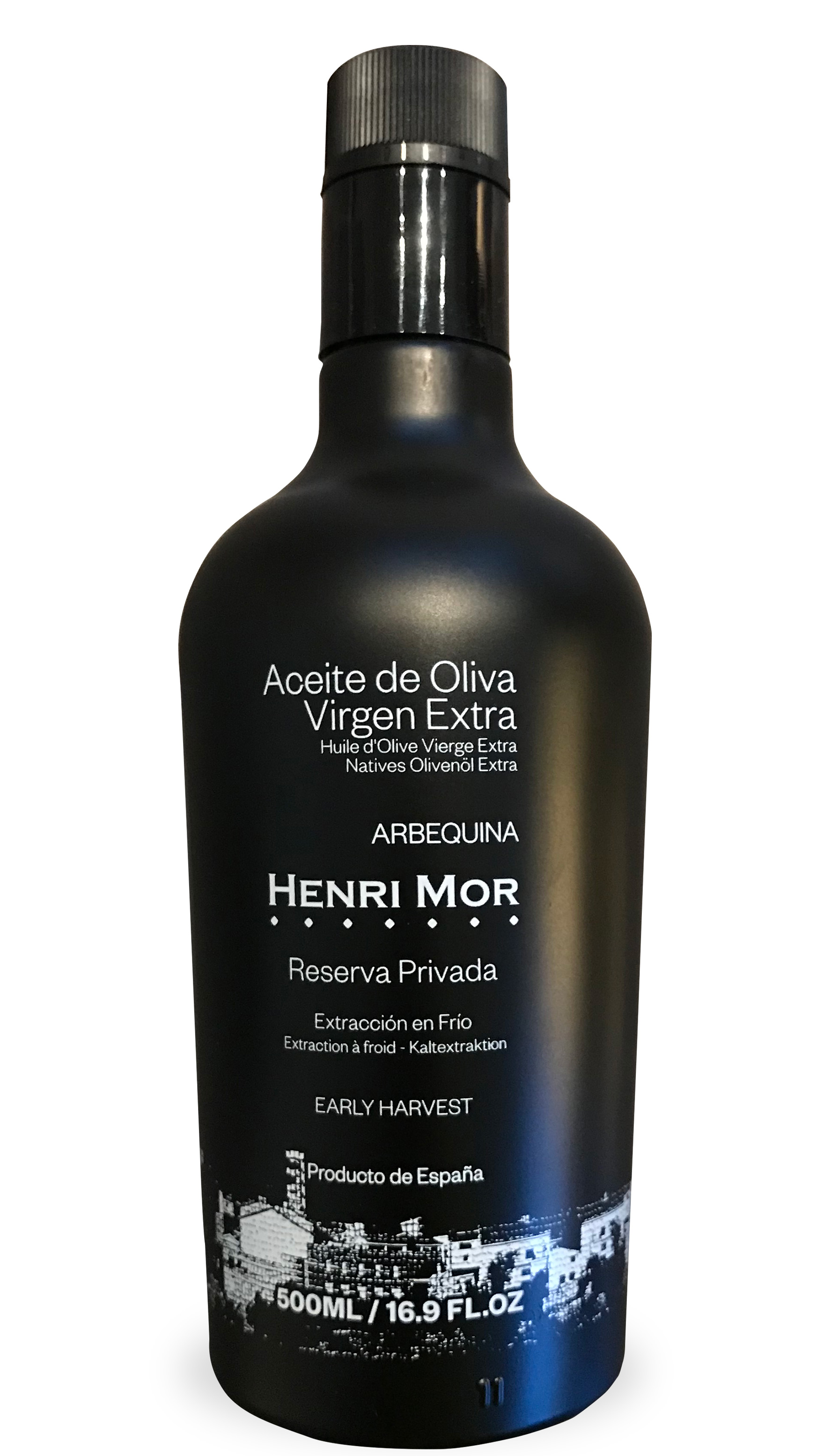 Visiting Chef of Spain's Monastrell, María José San Román is a passionate expert and ambassador of the liquid gold. Her signature is, without a doubt, the trilogy of EVOO that welcome her clients, once seated in her Alicante-based restaurant.
'That's how I like to receive my customers, with three very different EVOOs and some very good bread. This way, throughout their meal, they can perceive how a dish changes with each of the different oils,' she explained, 'I want people to also learn how to eat in my restaurant and they just love this sensory game.'
Constantly trying to instill the culture of olive oil among her customers, Monastrell has become a benchmark of cooking with olive oil.
'Everything starts with the oil, it's what my team and I decide on before approaching a meal. Each cultivar is a world in itself. I don't understand why there aren't more restaurants doing this,' said San Román, who would love to see Olio Nuovo Days concept in Spain.
'It's a great concept, especially in a country where butter is deeply engrained in the culture. I've noticed how hard it is to conquer French consumers into using EVOO. I've also been seeing one too many aromatized oils in France and that shocks me. Can you imagine a bottle of Wine Cabernet with infused lemon?' she exclaimed, 'we ought to respect the purity of the fruit.'
Gold award winner Henri Mor, is a light fruity green made from Arbequina olives. It reveals notes of almond, tomato and artichoke. It's also one of Chef San Román's favorite oils that she often uses in her restaurant. 'Henri Mor is one of the best Arbequina oils in the world,' she confirmed.
Although widely spread in Spain, Arbequina is characteristic of Catalunya. In fact, the name comes from Arbeca, a Catalan village. The mill was founded in 2015 in Juncosa, a Catalan province of Spain.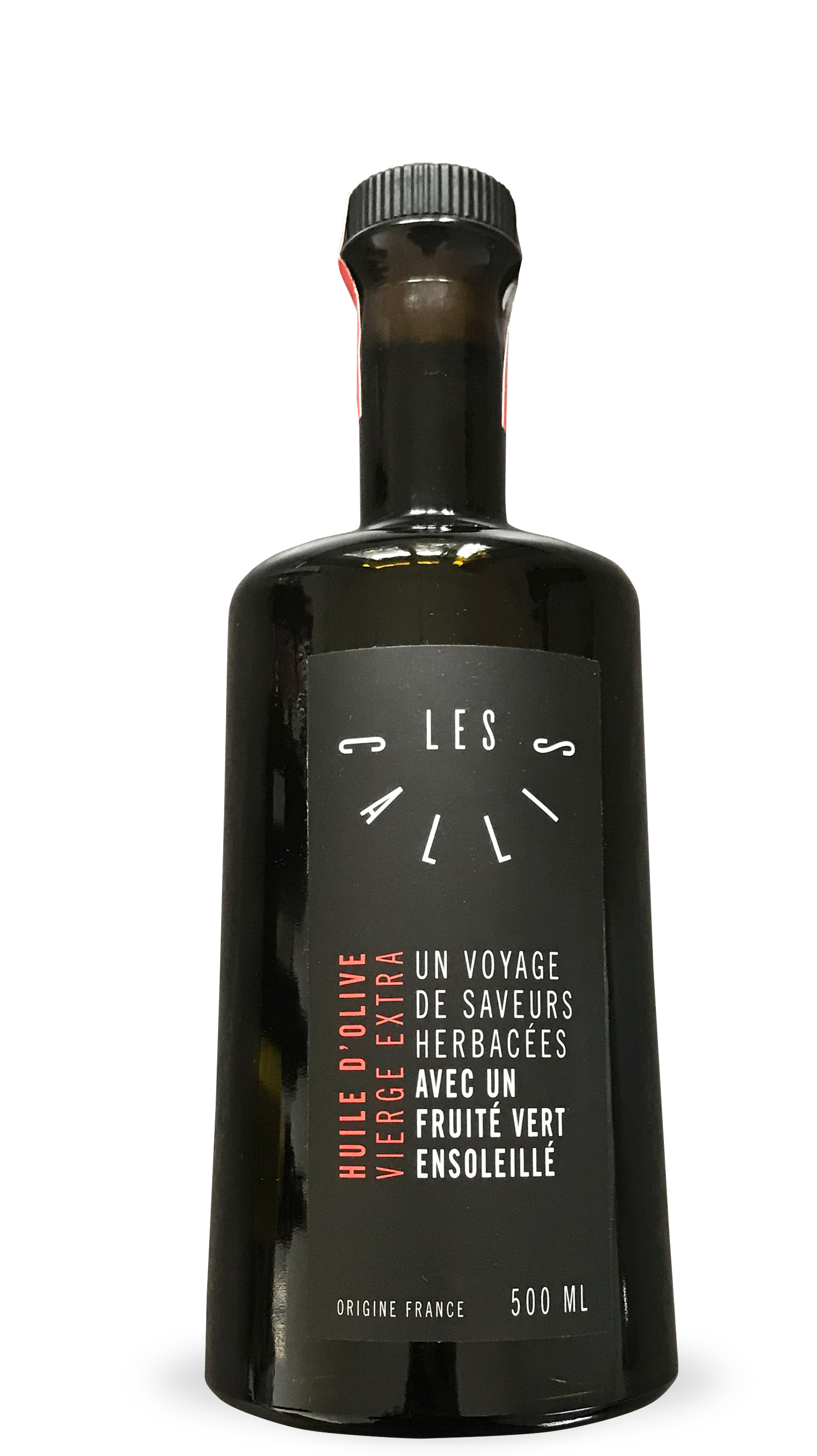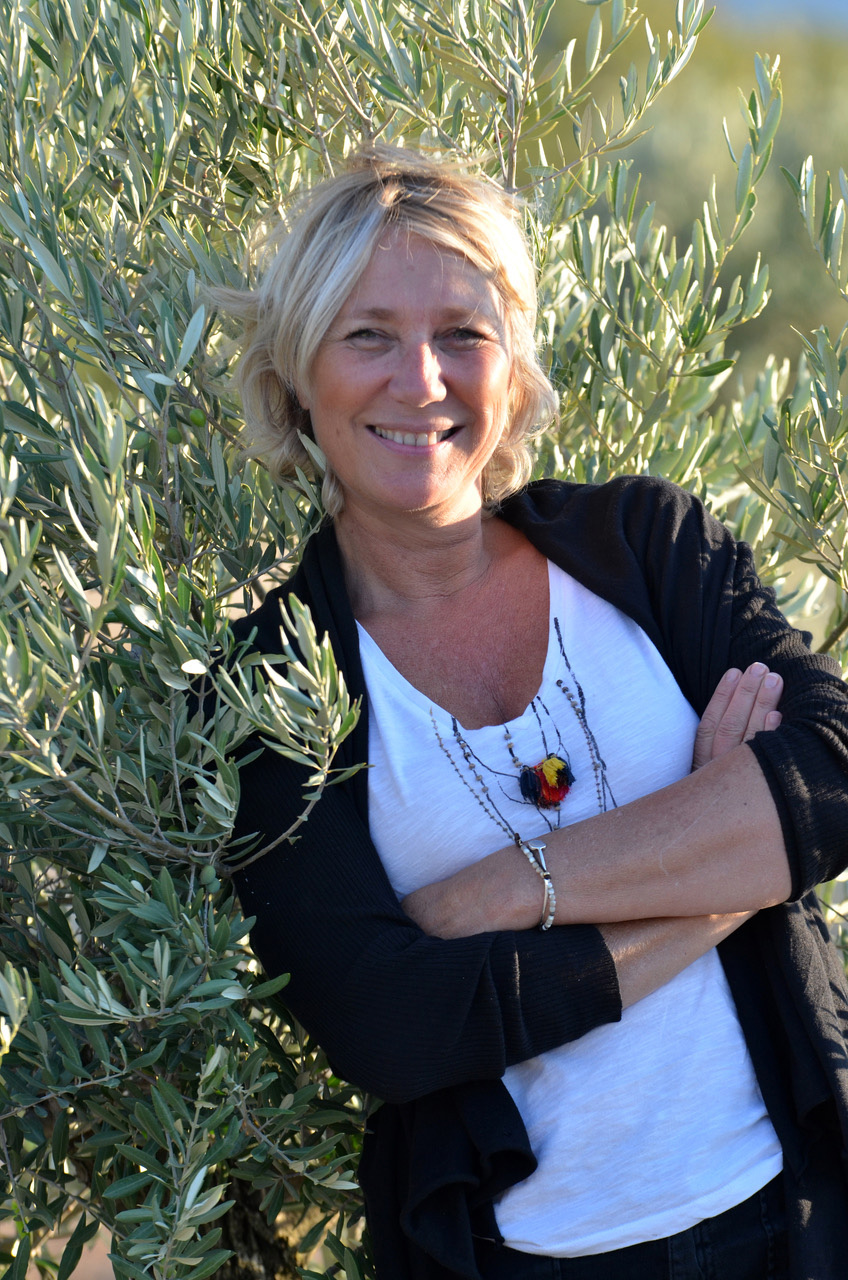 French EVOO Les Callis is a bio oil produced with Rougette olives, a cultivar mainly grown in Ardèche, in south-central France. It reveals a slightly herbaceous aroma and notes of green apple with a hint of pepper and a mild bitterness.
This year's harvest is the juice of the latest parcel of trees planted 5 years ago in Gordes, the Provence-Alpes-Côte d'Azur region in southeastern France where Alexandra Gauquelin-Roché installed her mill, in 2014.
Her passion for olive oil started in 2010 during a trip to Puglia in southern Italy. Upon her return to France and at the head of a communication agency, with a husband and three children, she knew she had to take another path.
Today, she's an avid olive oil hunter who patiently uncovers high-quality EVOOs from around the globe (Chile, Italy, Spain, Egypt) and sells them on her online boutique. 'I look for oils that will revive our taste buds and brighten the dullest meals.'
EVOO is definitely the undisputed protagonist at Le Chamarré Montmarte on this one-night exclusive dinner that involves four stories, four passions, all directed towards the pursuit of honoring the liquid gold. Only a handful of places are left for reservation!
Dinner at Le Chamarré Montmartre, January 17th at 8 PM
52 Rue Lamarck, 75018
RSVP : 01 84 19 50 27