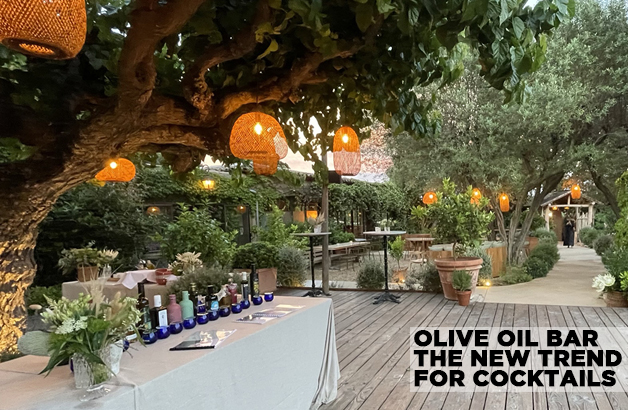 OLIVE OIL BAR SAINT TROPEZ
OLIVE OIL BAR, THE NEW COCKTAIL EXPERIENCE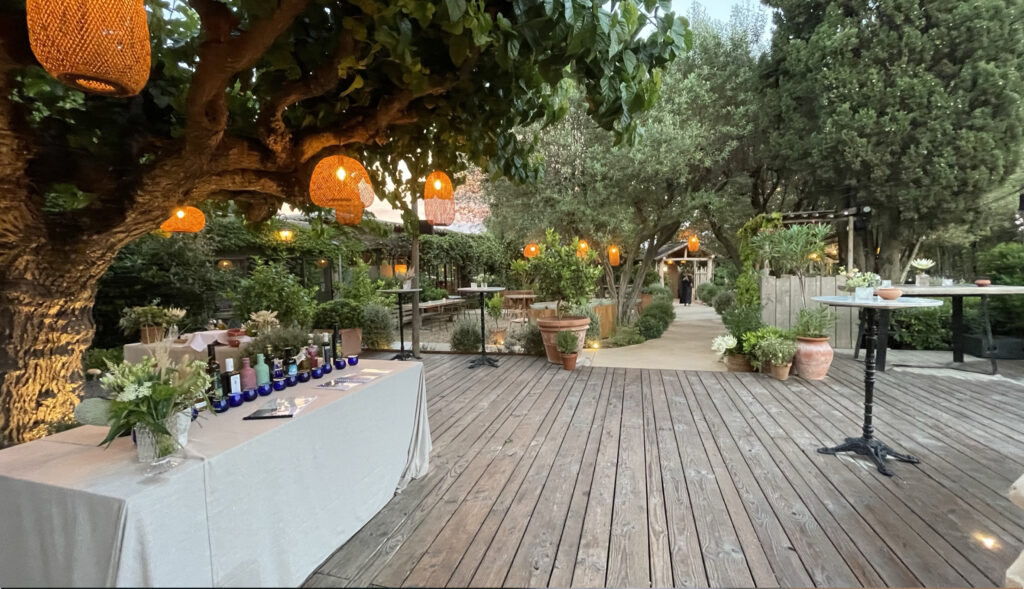 Olio Nuovo Days was honored to introduce some of the best EVOOs from Northern and Southern Hemisphere to a very exclusive event organized by WESTHOLME in Saint Tropez on June 14th.
Extra Virgin Olive Oils could be tasted at the bar with olive oil sommelier Emmanuelle Dechelette.
From French Olive Oil known as old fashioned style taste to Freshly squeezed Extra Virgin Olive Oils from Brazil with and Uruguay and a wide range of different tastes could give an idea of the many tastes you can experience with olive oil.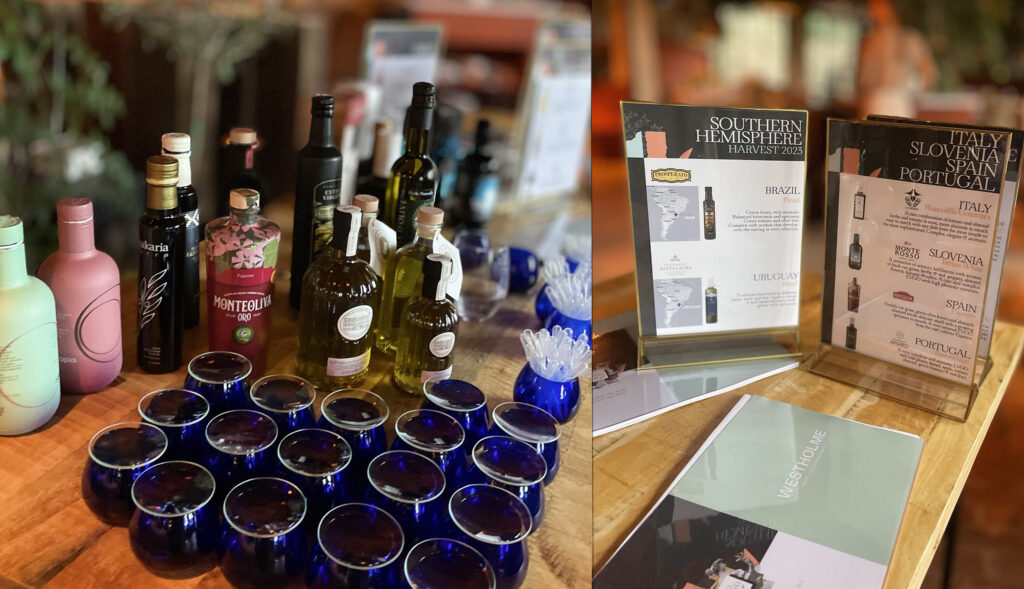 Like wine, olive oil taste very different depending on the cultivar, the soil (terroir), the climate conditions and savoir-faire.
Olive Oil bar is a very good start to experience olive oil tasting.
Olive oil bar is an amazing experience. It can be organized for a party, a cocktail… For more informations, please contact us: emmanuelle@olio-nuovo.com
OLIVE OIL BAR guest stars in Saint Tropez:
BONA FURTUNA (ITALY)
CASA SANTO AMARO (Portugal)
CHÂTEAU D'ESTOUBLON (France)
DOMAINE JÒLIBOIS (France)
DOMAINE SALVATOR (France)
MOULIN CORNILLE (France)
MONTEOLIVA (Spain)
MAKARIA TERRA (Greece)
MONTE ROSSO (Slovenia)
OOTOPIA (Greece)
OLIVARES DE SANTA LAURA (Uruguay)
PROSPERATO (Brazil)