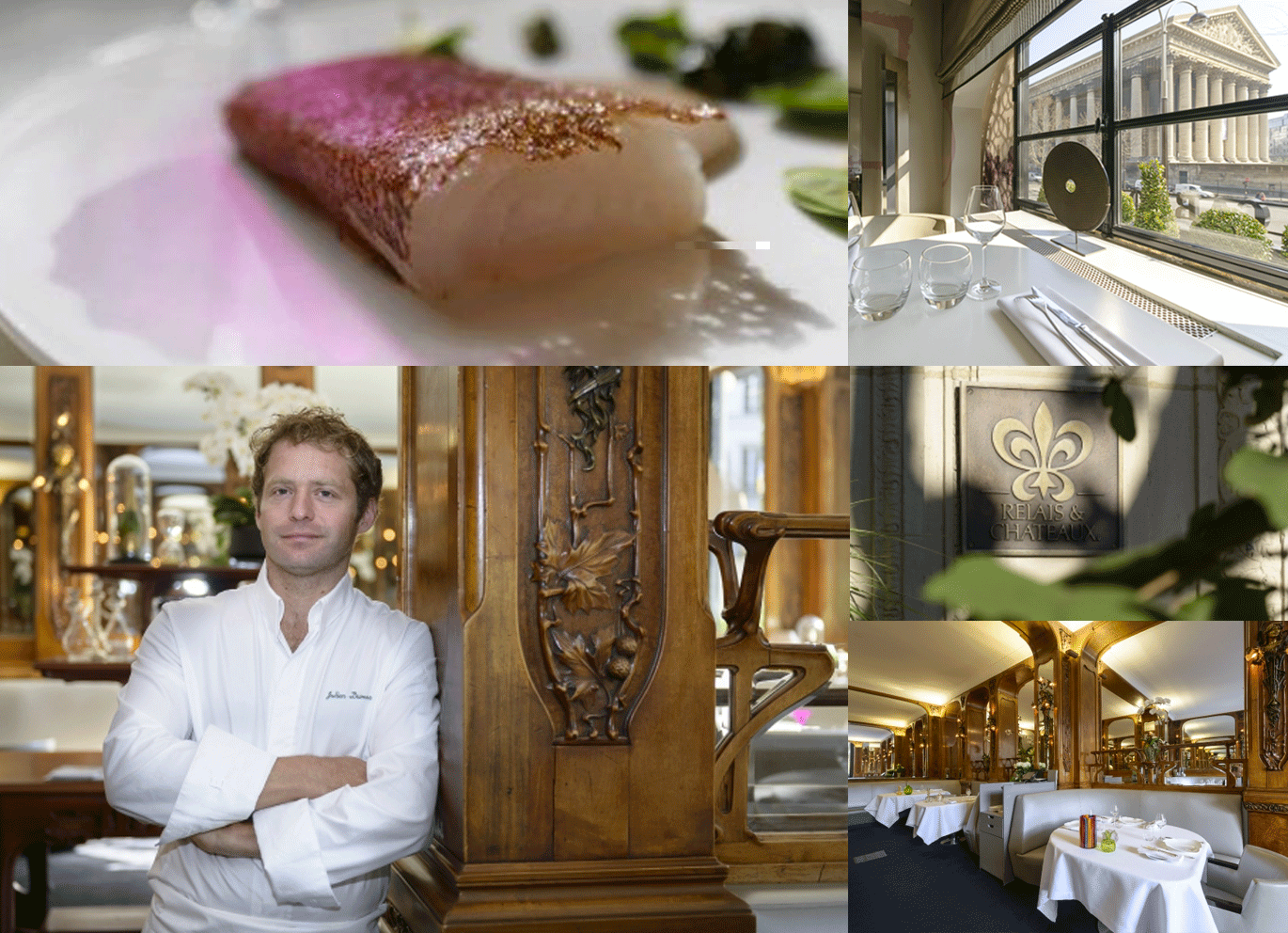 Paris' gastronomic Temple Lucas Carton pays tribute to Japanese EVOO
For its third edition, Olio Nuovo Days Paris is launching a series of gourmet dinners at the most sophisticated restaurants of the French capital. From January 16 to 20, celebrity chefs will create their menu around the darling ingredients of this one-week parcours; premium EVOOs from ten different countries.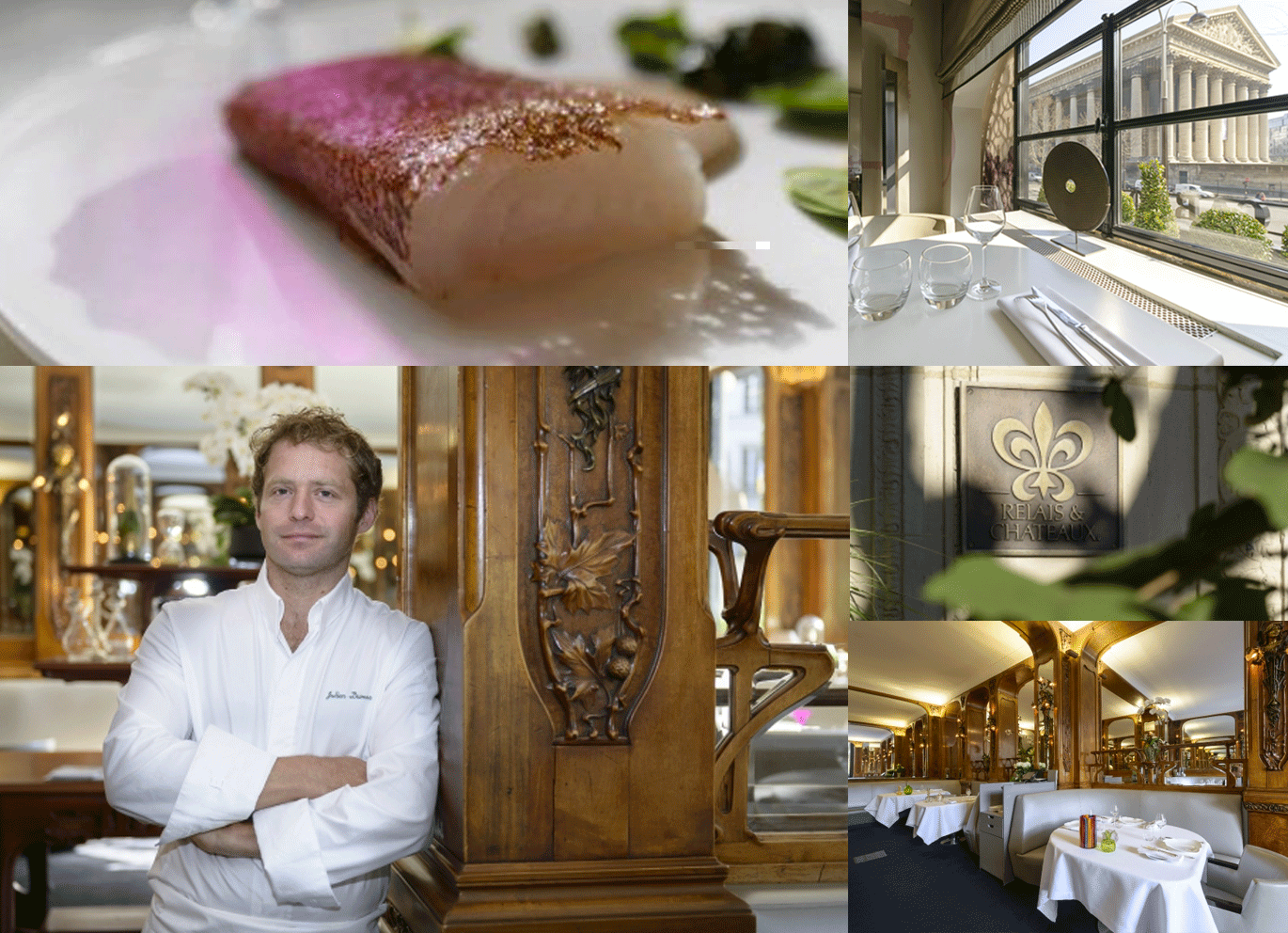 This year, Japan is the honorary country of OND and for the first time in Europe, their green gold is used in a restaurant outside of the island.
On January 18th, the Michelin-starred chef, Julien Dumas, of the gastronomic institution Lucas Carton, will prepare a four-course dinner to salute the delicacy of Japanese EVOO, Toyo Olivo.
Present at this one-night only exceptional diner will be the President of the Olive Oil Sommelier Association of Japan, Mr. Toshiya Tada; the President of Toyo Olive Co., Mrs. Yasuko Minami, OND's founder, Emmanuelle Déchelette and other olive oil experts and aficionados.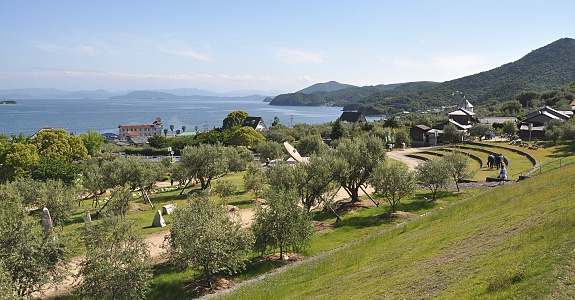 Dumas will create his dishes around four different oils from Toyo Olive's orchard: early harvest TOLEA, handpicked exclusive TOLEA, 100% House orchard and Teshima Island limited.
Founded in 1955, Toyo Olive grows four varietals on the island of Shōdoshima, located in the Seto inland Sea of Japan, where the Mediterranean-like climate is perfectly suited to olive production. The main cultivar is the Mission olive followed by Lucca, Manzanillo and Nevadillo Blanco.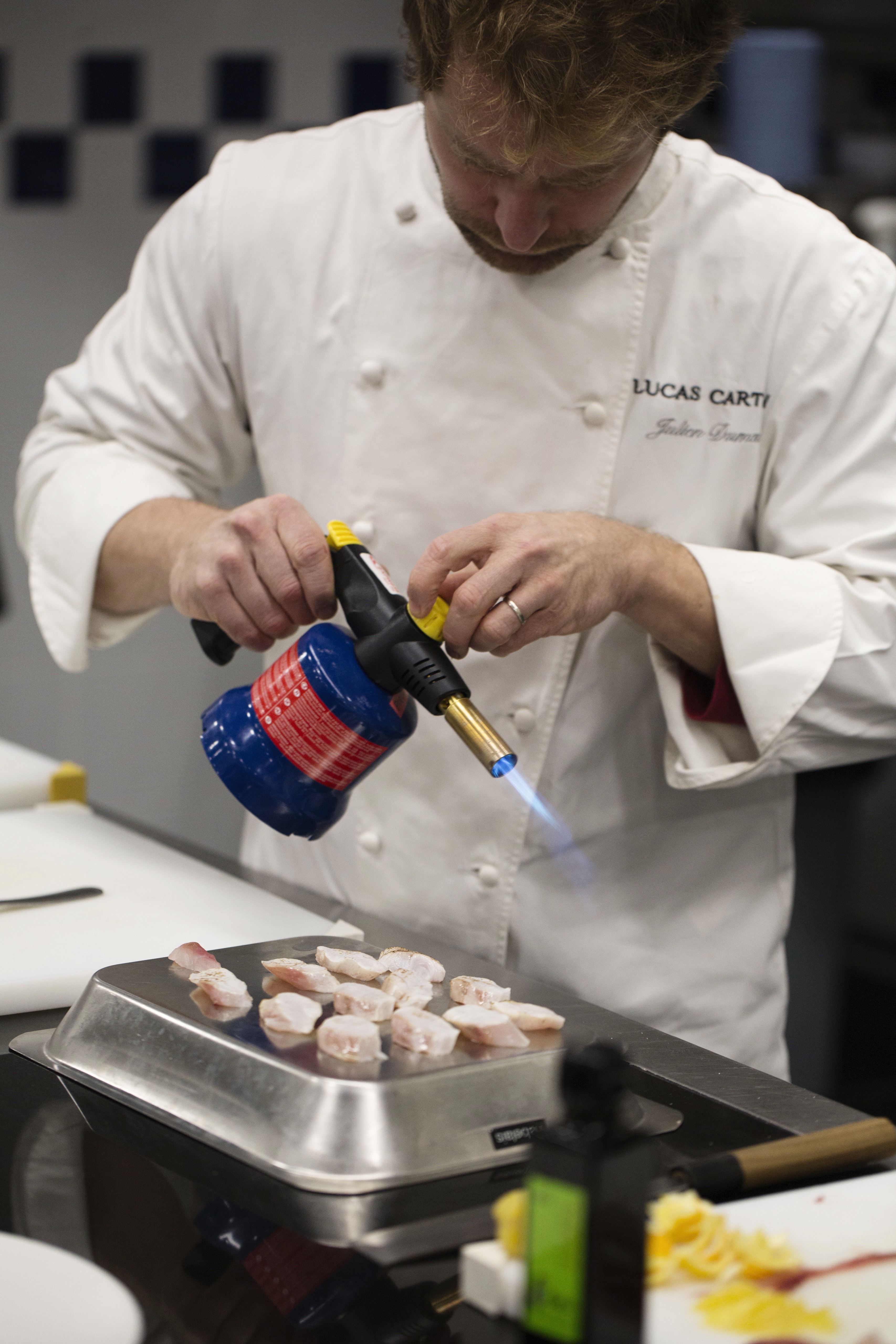 Traditionally known for its big fishing industry, Japan has had a history with olive oil for over a hundred years when the government planned to procure the botanical oil for fish can products. After various oil seeds cultivation attempts, olive was a big candidate.
Despite many obstacles to grow the fruit due to huge rain, high humidity and a serious presence of insects; Shodoshima island was the only successful area to grow olives.
But Japan's olive oil market started expanding in 2009 after one of the most famous and major consumed cooking oil brand, ECONA, suffered a huge scandal and had to remove themselves from the market for having artificially refined the oil.
This scandal has sparked the rise of health-conscious consumers who switched from buying "Econa" to buying olive oil. As people were more actively checking their food labels, this shift in consumer purchasing also applied to EVOO bottles. This lead Japanese farmers to reach high-quality production in a market that prizes quality and the value of brand.
Japan is the fourth importing country of olive oil but does not export yet, as their annual production volume totals to only 400 metric tons per year.
'Our participation in Olio Nuovo Day's parcours is a very good opportunity to encourage the small Japanese producers and may contribute to expand their market in foreign countries,' said Mr. Tada.
'It is our duty to promote beautiful-minded, high-quality producers whether they're Spanish, Italian or Japanese. We are happy to share fine extra virgin oil with the people of the globe.'
Mr. Toshiya Tada and Ms. Emmanuelle Déchelette will be holding a conference at Le Cordon Bleu School on the 17th. They will discuss the typicalities of the EVOO of the parcours, from the Mediterranean basin to Japan. Tastings will take place in the presence of producers Yasuko Minami, Marina Gioacchini and Olivier Borrat to discover the organoleptic analysis of each oil.
Dinner at Lucas Carton, January 18th at 8PM
Reservation mandatory: + 33 1 42 65 22 90 / restaurant@lucascarton.fr
Conference at Le Cordon Bleu School, January 17th 5- 6:30PM