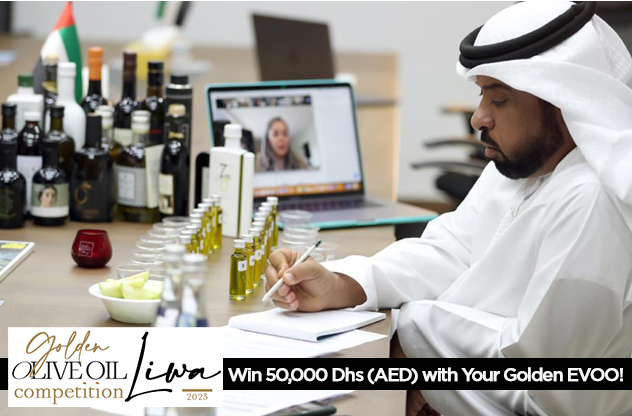 Your Golden EVOO worth 50,000 Dhs (AED)

Organized by the government of ABU DHABI, by the CULTURAL PROGRAMS & HERITAGE FESTIVALS COMMITTEE, the festival will be staging the second edition of the best olive oil competition.
After a successful edition dedicated to the Southern Hemisphere in 2022, Liwa Date Festival & Auction launches the Golden Liwa Olive Oil Competition Northern Hemisphere in 2023.
The jury will be chaired by the Executive Chef of the prestigious Royal Academy of Culinary Arts (Amman, Jordan).
A jury of renowned olive oil experts will be traveling from all over the world will be gathering in Liwa for this unique in-person competition.
The Liwa Date Festival & Auction is one of the most important events and the largest date festival in the United Arab Emirates.
ORGANISATION & CONTACT
The CULTURAL PROGRAMS & HERITAGE FESTIVALS COMMITTEE of Abu Dhabi has once again entrusted the organization and coordination of the competition to Culture Olive, organizer of Olio Nuovo Days since 2016.
If you have any questions, please do not hesitate to contact Emmanuelle Dechelette: liwa@culture-olive.org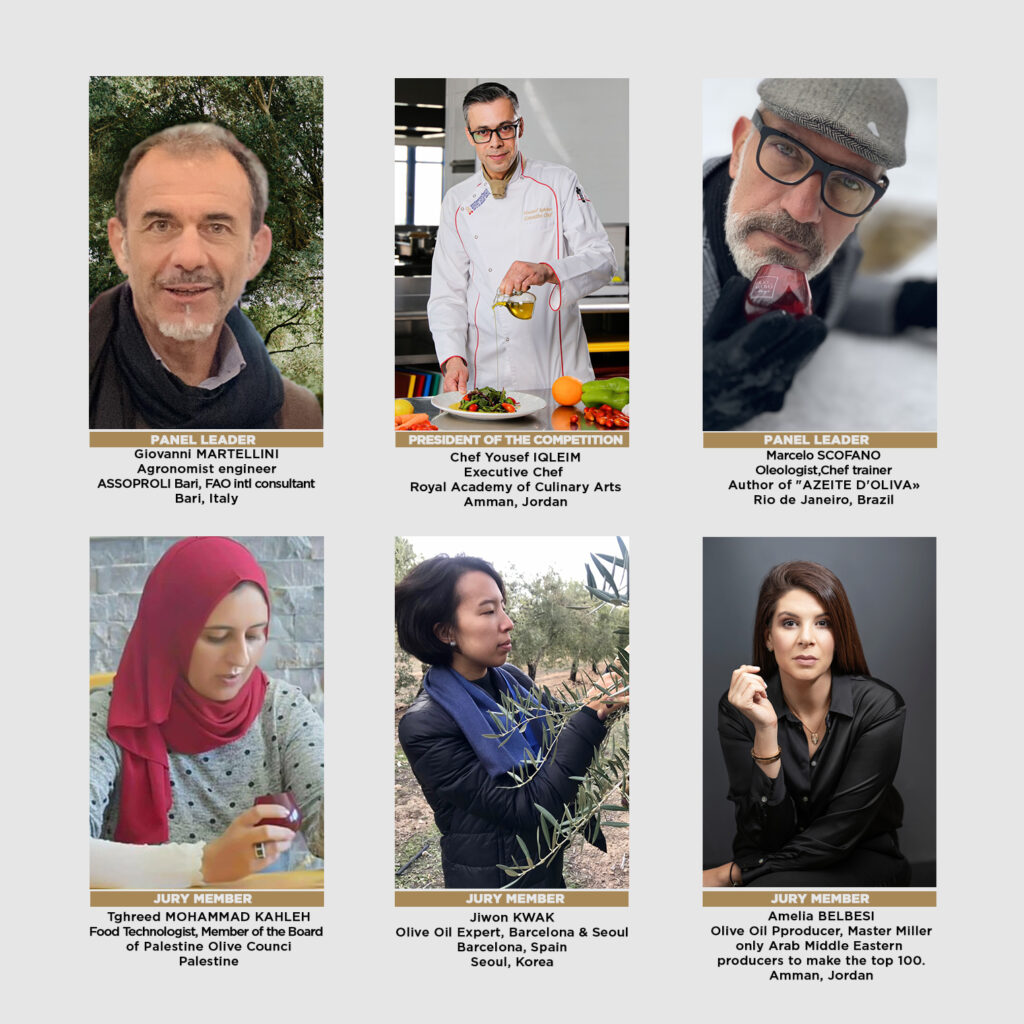 The first three places will be very generously rewarded:
1st PRIZE : 50.000 Dirhams (12.000 €)
2nd PRIZE : 30.000 Dirhams (7.500 €)
3rd PRIZE : 20.000 Dirhams (5.000 €)
WHY SHOULD YOU TAKE PART?
To showcase your olive oil in the United Arab Emirates to a very select public with a taste for novelties… And probably also for a chance to win one of the three first prizes….
WHO CAN ENTER THIS COMPETITION?
This very exclusive competition is reserved for olive oils from the last season, produced in the northern hemisphere and having won at least one gold medal in a competition this year (a proof of the award has to be provided).
REGISTRATION FEE
The entry fee is 110 euros, with the option of entering 1, 2 or 3 references for a single brand (each reference entered must be able to prove a gold medal).
HOW MANY BOTTLES SHOULD YOU PROVIDE?
Each entry has to provide 6 bottles of 0.5L to Abu Dhabi no later than September 14, 2023. The address will be communicated after acceptance of your file.
HOW TO REGISTER?
Ask for in the form and send proof of your gold medal by e-mail to: emmanuelle@culture-olive.org
DEADLINE TO REGISTER
September 2, 2023
DEADLINE TO RECEIVE THE BOTTLES IN ABU DHABI
September 14, 2023