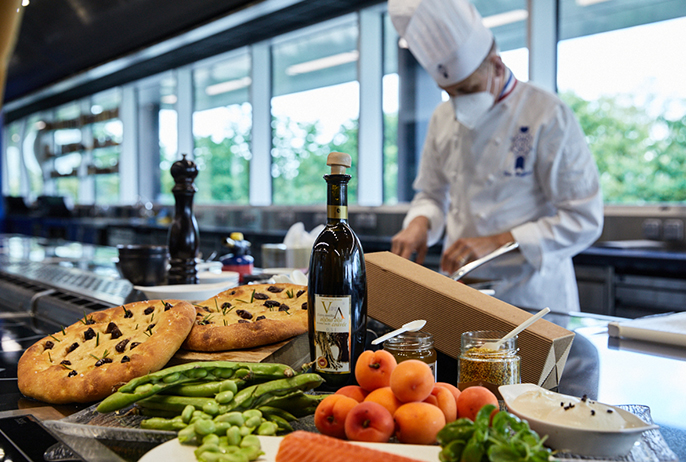 RECIPE with Chef Briffard
Heart of salmon burnt with honey, apricot marmalade with basil, burrata and fava beans with Vanja extra virgin olive oil.
Recipe created for Vanja Olive Oil from Slovenia, winner of the Northern Hemisphere 2021, Olio Nuovo Days Competition,
by Chef Eric Briffard,
Meilleur Ouvrier de France,

Director of Culinary Arts at

Le Cordon Bleu Paris.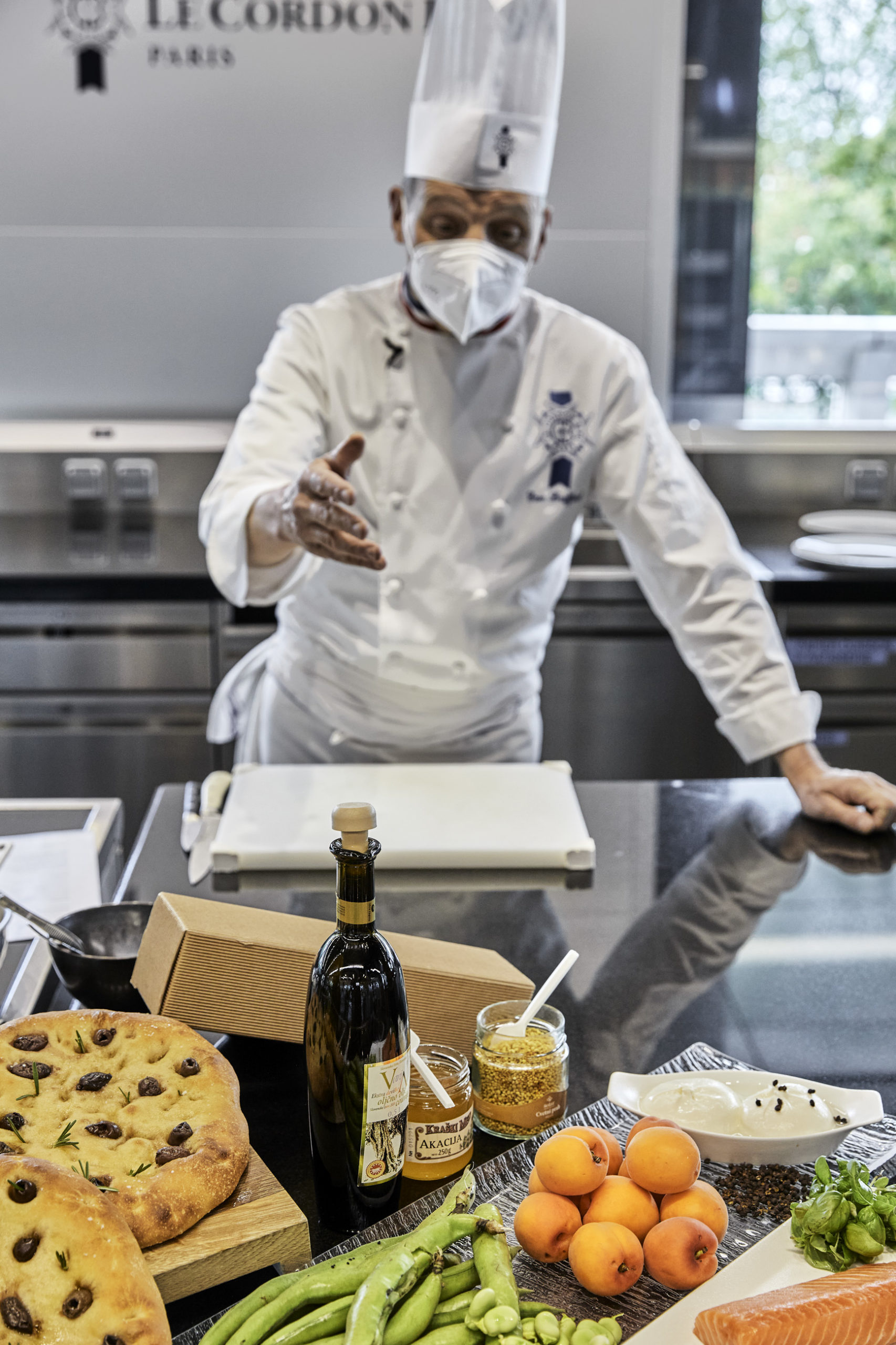 Serves 4
400 g organic or label quality salmon
120 g Burrata Di Bufala
300 g Fevettes
200 g fresh apricots
1 teaspoon Pollen
1 small bunch of Basil
Vanja olive oil
2 tablespoons Acacia honey
Flower of salt
Timut pepper (Nepal)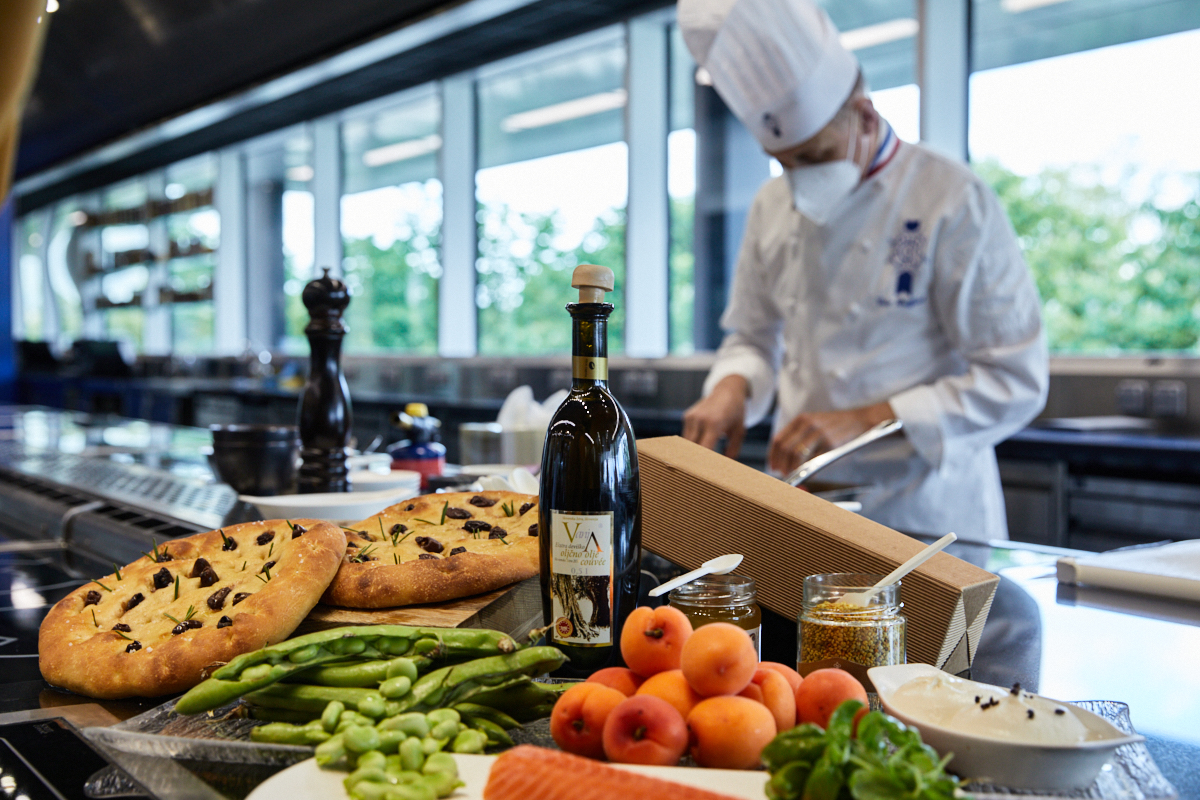 Direction
Preparation of the salmon (the Day before):
Salt/honey the salmon strip.
Add 5 g of salt per 400 g of salmon, Timut pepper in a pepper mill on all sides, then brush with 10 g of honey per 400 g of salmon on the back of the fillet and on the edges.
Cover with cling film. Set aside in the refrigerator.
Preparation of apricot marmalade :
Wash, remove the stones, cut the apricots into 4, steam in olive oil with a teaspoon of honey, cook to obtain a marmalade. Remove, cover and keep in a cool place.
Burn the salmon:
Brush with honey, burn/caramelize gently with a blowtorch, return to cool.
Finishing:
Shell the broad beans, remove the small skin from the beans, add a drizzle of olive oil and a touch of fleur de sel. Set aside.
Remove the leaves from the basil, chop a few leaves to add to the cold apricot marmalade, keep the rest of the leaves for the finish.
Slice the Burrata cheese, add a dash of fleur de sel.
Slice the salmon into 3 slices of about 30/35 g per person.
Arrange 3 slices of salmon, the apricot marmalade, the fava beans, the Burrata and the basil leaves in a harmonious arrangement.
Drizzle Vanja olive oil over the mixture and sprinkle with pollen.
Serve with olive Fougasse bread.