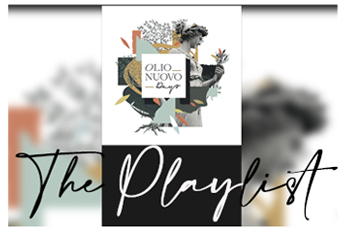 PLAYLIST NORTH by Philippe Cohen Solal
OLIO NUOVO DAYS and Philippe Cohen Solal are glad to present the new playlist dedicated to Extra Virgin olive Oil.
Philippe Cohen Solal created this Playlist after a tasting of EVOO from Slovenia, Cyprus, France, Italy, Japan, Italy, Spain, Portugal, Mexico and Turkey…. Each bottle inspired him a song related to the country of origin of the country…
You may ask why American actress singer Connie Francis was chosen for the Greek EVOO MAKARIA TERRA ?  "Never on Sunday" was written by Manos Hadjidakis originally in Greek with the title "Ta Paidia tou Peiraia" (The children of Piraeus). The original Greek version was performed in the film by Melina Mercouri… To learn more about how was composed the Playlist,  we will publish the interview of Philippe Cohen Solal next week, he will tell us how inspiration came to him during the tasting.
Meanwhile, you can listen to the playlist on the best platforms following this link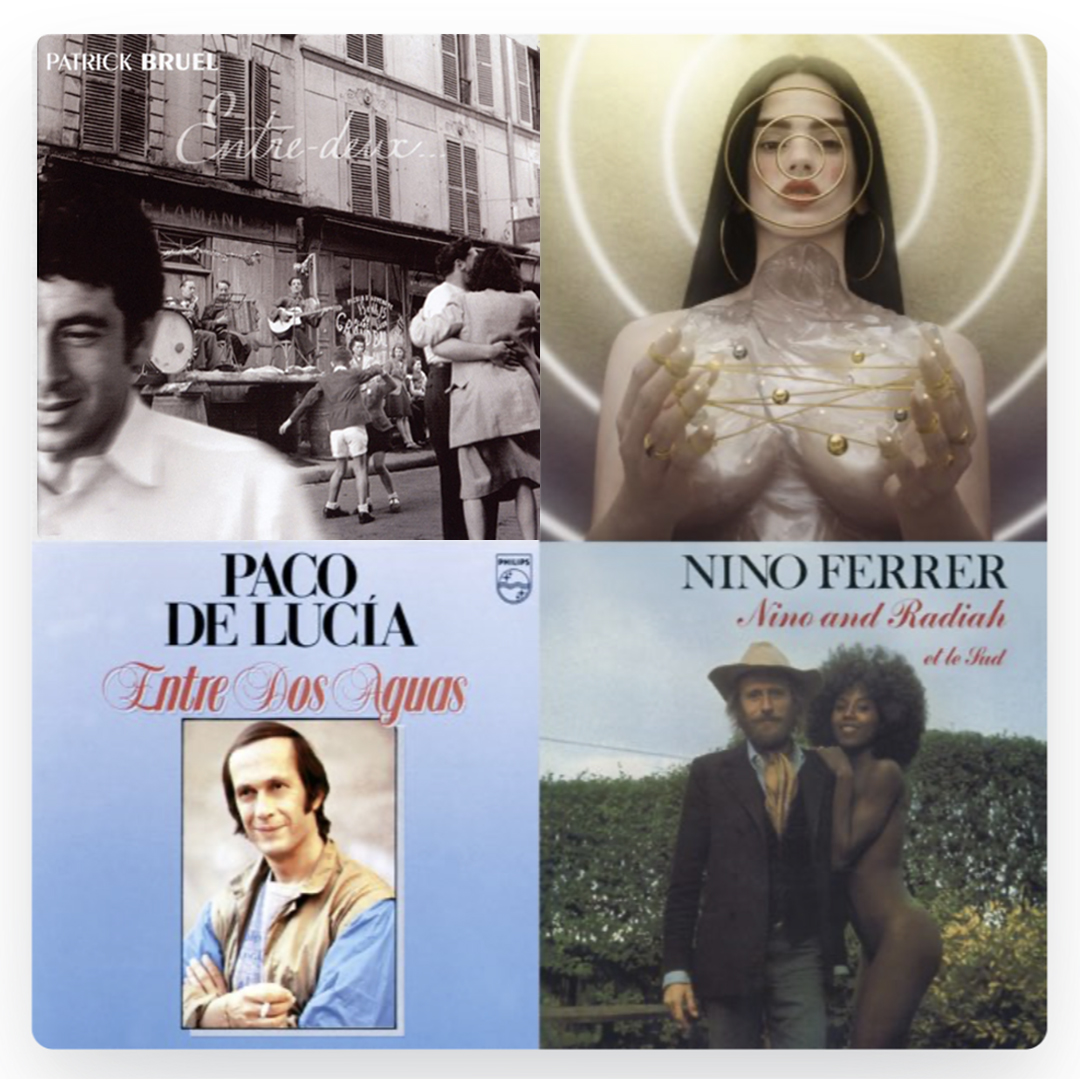 Below the list of songs matching with the tasted EVOOs.
From  Patrick Bruel to David Bowie, Paco de Luca, Sidi Mansour, Deolinda, Nino Ferrer… You will be traveling with the ambiances designed by Philippe Cohen Solal.
French musician Philippe Cohen Solal is the founder, main producer and composer of The GOTAN PROJECT, he has made his mark as an electronic music architect. He has worked in may fields, including A&R and music direction/music supervisor, where he worked at Virgin in France during the 90s.
He just released his last Project, OUTSIDER, about the life and work of the artist Henry Darger with Mike Lindsay (Tunng).
N°
OLIVE OIL BRAND NAME
COUNTRY
SONG
1
OLIO ZO Bio Premium EVOO
CYPRUS
To Zeibekiko Tis Evdokias (Christos Nikolopoulos, Manos Loizos)
2
O-MED ARBEQUINA
SPAIN
Malamente – Cap 1 : Augurio (Rosalia)
3
O-MED PICUAL
SPAIN
Entre Dos Aguas (Paco De Lucia)
4
Huile H du Domaine Leos SELECTION VERT AOP
FRANCE
Ramona (Patrick Bruel)
5
Huile H du Domaine Leos SELECTION MÛR
FRANCE
Parlez-moi d'amour (Patrick Bruel)
6
DOMAINE DE CUGIS
FRANCE
Le sud (Nino Ferrer)
7
CHRIS&OLIVE KORONEIKI
GRECE
Kyra Giorgaina (Dimitris Mitropanos)
8
ELIAMA D.V.PREMIUM
GREECE
Madares Mou Haniotikes (Vasilis Skoulas)
9
LIOCHARIS KORONEIKI
GREECE
Ti Ehi Ke Klei To Pedi (Melina Mercouri)
10
LIOCHARIS ITHACA
GREECE
Horos Tou Sakena (Stavros Xarhakos)
11
MAKARIA TERRA
GREECE
Never On Sunday (Connie Francis)
12
SAFIkala
GREECE
Zorba the Greek (John Murphy & David Hughes)
13
LE AMANTINE UNICO
ITALY
Immensità (Andrea Laszlo De Simone)
14
LE AMANTINE TALEA
ITALY
Fiore mio (Andrea Laszlo De Simone)
15
LE AMANTINE AMANTINO
ITALY
Amarsi un po' (Lucio Battisti)
16
BONA FURTUNA BIANCOLILLA CENTINARA
ITALY
Ragazzo Solo, Ragazza Sola – 2015 Remaster (David Bowie)
17
BONA FURTUNA     HERITAGE BLEND
ITALY
Svalutation (Adriano Celentano)
18
BONA FURTUNA
FORTE
ITALY
Tu Vuo Fà L'Americano (Renato Carosone)
19
BORGO VASEPPI
ITALY
Alla Fiera Dell'Est (Angelo Branduardi)
20
MAGIHOUSE
ITALY
Cosa Sarà (Lucio Dalla, Francesco De Gregori)
21
OLIO NOVARO
ITALY
La Voglia, La Pazza (Ornella Vanoni, Toquinho, Vinicius De Moraes)
22
TAKAO TAGGIASCA
JAPAN
Shizuka (Philippe Cohen Solal, Maia Barouh, Mariam Tamari)
23
TAKAO LUCCA
JAPAN
Uoon II (alva noto, Ryuichi Sakamoto)
24
TAKAO FRANTOIO
JAPAN
Moss Garden – 2017 Remaster (David Bowie)
25
HARRANDO & CO
PICHOLINE LANGUEDOC
MOROCCO
Imik Si Mik – Remastered Version (Hindi Zahra)
26
HARRANDO & CO
MOROCCO
Lik (Oum)
27
TRECE LUNAS
MEXICO
La Cumbia Del Mole (Lila Downs, Flaco Jimenez)
28
Amor é Cego
PORTUGAL
Um Contra o Outro – Studio (Deolinda)
29
HERDADE DE ESPORÃO
GALEGA
PORTUGAL
Esse Olhar Que Era Sò Teu (Dead Combo)
30
HERDADE DE ESPORÃO
PORTUGAL
O Pastor (Madredeus)
31
OLMAIS
PORTUGAL
Fado Perdiçao (Cristina Branco)
32
VANJA BLEND AOP ISTRIE
SLOVENIA
Across The Universe (Laibach)
33
VANJA ITRANA
SLOVENIA
The Sound Of Music (Laibach)
34
Alta Olea
TUNISIA
Sidi Mansour (Saber Rebai)
35
OLEASTRA CHETOUI
TUNISIA
Holm (Emel)
36
OLEASTRA BLEND
TUNISIA
Sel (Smadj)
37
OLEASTRA SAHLI
TUNISIA
Birds Canticum « Birds Requiem » (Birds Requiem)
38
PARCELLE 26
ARBEQUINA EARLY HARVEST
TUNISIA
Inti Chamsi (Lotfi Bouchnak)
39
PARCELLE 26 ARBEQUINA
TUNISIA
Ordhouni Zouz Sbaya (SALIHA)
40
PARCELLE 26 BLEND
TUNISIA
Io Sono Tunisino – feat. Jamloun (Neshez)
41
SUBLIME OLISSEY
TUNISIA
The Astounding Eyes Of Rita (Anouar Brahem)
42
KISTHENE KISTHENE 0.2
TURKEY
Kayinço (Burhan Öçal, The Trakya All Stars)
43
KISTHENE KISTHENE X
TURKEY
Gnossienne No.1 (Erkan Ogur)
44
KISTHENE KISTHENE 1ER JOUR
TURKEY
Mutlu Gunler (Tülay German)